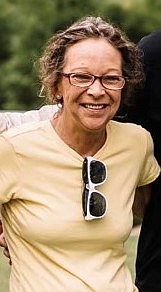 Joy Cherry Walthall
Joy Cherry Walthall age 62 of El Dorado, passed away Saturday, January 9, 2021 at the Medical Center of South Arkansas. Joy was born on August 17, 1958 in El Dorado to the late Helen Joy Sehon Cherry and Hugh Crawford "H.C." Cherry. Joy loved being outdoors. She especially enjoyed the mountains, going fishing and was an avid Razorback sports fan. She was a loving mother, grandmother, sister and friend, whom will be greatly missed.
She was preceded in death by her parents; her husband, Ronnie Walthall, and one nephew, Todd Cherry.
Survivors include; one daughter, Kati Blanchard and husband Vance; one son, Will Walthall and wife Grace, all of El Dorado; five grandchildren, Kysen Kirkman, Eva Cook, Charlotte Walthall, Whitney Walthall and Davis Blanchard; four brothers, Jeff Cherry and wife Laura, Mark Cherry and wife Jennifer, Chris Cherry and wife Gina, and Jay Cherry and wife Suzy. She is also survived by numerous nieces, nephews, cousins and friends.
Visitation will begin at 1:00 pm followed by a memorial service at 2:00 pm on Thursday, January 14, 2021 at Bailey Funeral Home Chapel.
Cremation services provided by Bailey Funeral Home.
Please sign our online guestbook at www.baileyfuneralhome.net
Sponsor Content
Comments