A long line of customers were already queued up on Friday for the ribbon cutting and grand opening of Williams Foods, a new grocery store in El Dorado located at 1019 E. Hillsboro St.
The store is the latest project and namesake of local business owner Greg Williams, Jr., who also owns Empire Properties and Prime Liquors.
A crowd gathered to commemorate the opening as Williams cut the ribbon and customers wasted no time entering and browsing the store's offerings.
"I want to thank everyone for coming out… It's been a very difficult and complicated project. We've been working on this for about seven months," Williams said during the ribbon cutting.
Williams also later released a video offering a tour of the store and commented on the fact that the new grocery store fills a void in east El Dorado.
"It's something we're proud of and I want people to take pride in this… My vision has been, why can't we have something like this where we don't have to drive all the way across town to pick up $10, $15 worth of items," Williams said in the video.
The grocery store ha a variety of items including fresh produce and meat and is open from 8 a.m. to 8 p.m. every day.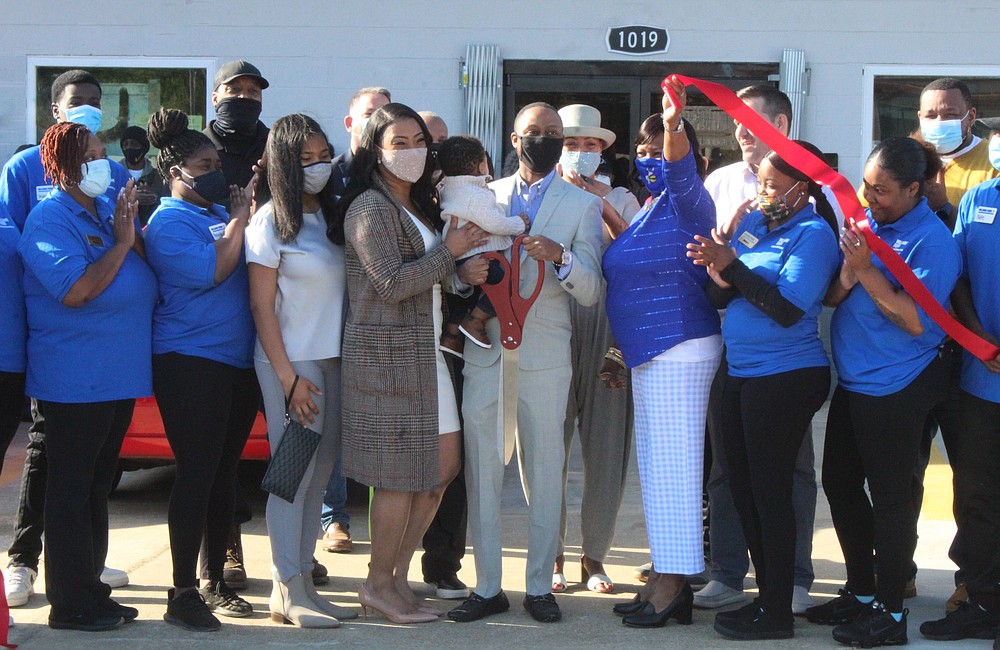 El Dorado residents lined up at Williams Foods before the ribbon was cut to signify its opening. The grocery store is the first in several years in east El Dorado. (Matt Hutcheson/News-Times)