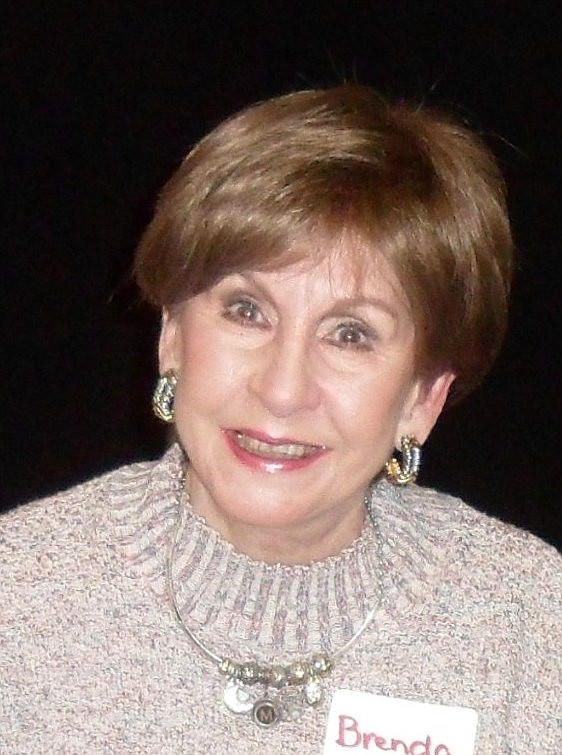 I was Dennis Byrd's Senior English teacher in 1965-66. Though he was best known on the El Dorado campus as a popular football player, he also was one of the best writers in my class. He blew that old adage "Jocks are all brawn and no brains" right out of the water. But, alas, my hopes for the budding young writer to pursue his writing talent seemed nil when he received a college football scholarship and set out to become a coach.
Fast forward to October 2013 — I discover after returning to Arkansas that Dennis Byrd has spent his entire career not in coaching, but in journalism, and he became this old teacher's "boss." Some old adages could be cited here: "What goes around comes around" or "as you sow, so shall you reap." I was thrilled beyond words to be sitting on the other side of his desk.
I was even more thrilled in June 2014, when Dennis, the former Arkansas News Bureau chief, was honored for his contributions to the newspaper industry. He had been an editor, publisher, a writer for The Associated Press for almost 10 years, and had headed Stephens Media's editorial operations in Arkansas. He also was twice named Arkansas' top columnist by the Associated Press Managing Editors association. Part of his job was to find columns to syndicate statewide and throughout the U.S. to Stephens-owned newspapers. I was thrilled that my column was offered to several newspapers after surviving edits from my former student! Opening that door for me seven years ago led to this column you are reading today. Life never ceases to amaze us with its little twists and turns. Sometimes, life meshes our past with our present for an added surprise and the journey is never dull.
Now, after all this bragging on a prize student and friend, I am setting out to totally embarrass him in front of friends and strangers alike. I have had him repeat the following story several times and it always delivers a hearty belly laugh from the listener. Isn't this what we need in this "TIME OF COVID?" A good laugh?? Here's the 'skinny' on the experience in question…
The infamous pants-ripping story occurred when he was a sophomore in high school. His JV team went through regular practices on Tuesday, and then played a four-quarter game that night — often at smaller schools where the El Dorado JV team played the other school's varsity. The Wildcats wore fresh jerseys for JV games, but their practice pants were their game pants. On this particular night, El Dorado was playing at Strong and he ripped his pants in pre-game warm-ups. It wasn't a bad tear so he said nothing. I will now switch to Dennis telling his story in first person …
"On the opening kickoff (I was the kicker for the sophomore team) I felt the rip get a bit bigger. We started on defense and I played both ways. I could feel the rip growing larger each time I got in my stance. The only thing under my pants was a jock strap I had put on before practice at 2:30 that afternoon.
"As I bent over for the third play of the game, the official behind me tapped me on the shoulder and told me I needed to leave the field.
"I went to the sideline and Coach Pettit asked why I was leaving the game. I told him the referee sent me out because my pants were ripped. Coach Pettit pushed me back toward the field, saying there was no rule against that. I went back to my position and got in my stance, feeling yet a deeper rip.
"The official blew his whistle and put his hands on his shoulders, indicating an official's timeout. He walked me to the sideline this time and told my coach I could not play unless they covered me up.
"I missed the next play while they taped a towel around me to cover the 'bare' spots. We tried to borrow pants from Strong at halftime, but the team had no extra pants my size. I played the rest of the game wearing the taped-on towel. It was okay though. We won."
Next time one of you familiar friends see him, ask him if he has "mooned" any interesting stadium crowds lately!
Brenda Miles is an award-winning columnist and author living in Hot Springs Village and answers all mail sent to [email protected]
Sponsor Content
Comments