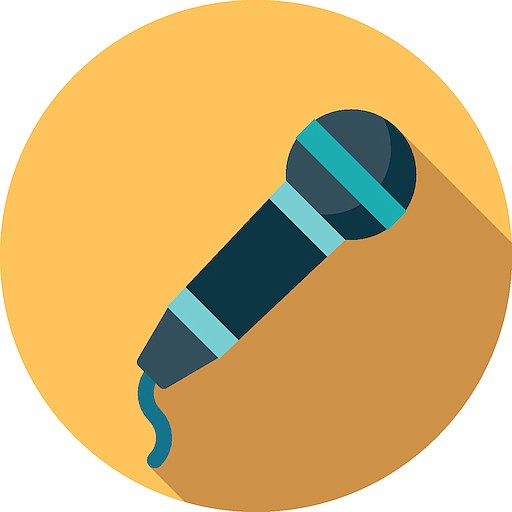 Like the award-winning documentary focusing on Michael Jordan's last championship season with the Chicago Bulls, Mr. Mike's Productions is bringing "The Last Dance of Southern Soul of 2020" to the Union County Fairgrounds.
The show is set for Oct. 3. Gates open at 5 p.m. and the show starts at 7 p.m.
The talent roster is jam-packed with some of the most popular voices in blues and southern soul music — many of whom are familiar headliners for Mr. Mike's events.
The Last Dance features Avail "Grown Folks Music King" Hollywood, Adrian Bagher, Jaye Hammer, Karen Wolfe, Rodnae, Fat Daddy, Hummin Boy and hometown favorite, Benito "The Teddy Bear of Southern Soul" Glosson.
DJ Banks and DJ Godfather are also on the bill.
The Last Dance comes nearly two months after the Southern Soul Showdown, which drew an enthusiastic crowd to the fairgrounds on Aug. 8 amid the ongoing coronavirus (COVID-19) pandemic.
The show featured a battle between T.K. "The Bad Boy of Southern Soul" Soul and R&B/neo-soul crooner Calvin Richardson. Several other feature performers joined the pair on stage for the annual show.
Showdown, also a Mr. Mike's production, is typically the last outdoor concert that is presented by Mr. Mike's in El Dorado each year.
However, 2020 has not been a typical year, with many events, locally and nationwide, sidelined because of the public health crisis.
Michael Jackson, of Mr. Mike's Productions, said area blues and southern soul fans asked that he try one more outdoor event before the onset of the fall/winter season and cooler temperatures.
"You can't do (outdoor) events in November and December so I felt that in October, the weather should still be good and nice enough that I could do one more outdoor event without having to cram people up inside," Jackson said.
"I wanted to give everybody one last opportunity to enjoy themselves on a big scale so that's where 'The Last Dance' comes from. I thought that would probably be the last one with the pandemic, with COVID-19 going on," he continued. "The indoor stuff is going to be kind of sketchy with people not wanting to be that close to each other."
Encouraged by the crowd that "showed up and showed out" for Southern Soul in the midst of COVID-19, Jackson said he immediately set about planning one more outdoor show for 2020.
SSS is paired each year with another popular Mr. Mike's show, Soul Fest, which is held in the spring/early summer. Both shows also feature blues and southern soul music with a mix of R&B, funk and neo-soul and consistently draw scores of people to the fairgrounds each year.
While the 2020 numbers may not have reached the estimated average crowd size of at least 1,500 - 2,000, Jackson said many people turned out for both events, adding that local residents and visitors from surrounding areas were in search of activities this year after a number of events were canceled or postponed because of COVID-19.
Jackson said he has received similar feedback since announcing "The Last Dance."
"They're excited. Everybody is ready for The Last Dance because it's going to be their last opportunity to get out and socialize in an outdoor event," he said. "Indoors, with COVID, a lot of people are scared to be close to each other and outdoors, they can spread out."
As with Soul Fest and Showdown, health and safety guidelines will be enforced for The Last Dance to help guard against the spread of COVID.
Face masks will be required when social distancing is not possible and there will be hand sanitizing stations.
As always, Jackson encouraged fans to "bring their lawn chairs and coolers." Coolers are allowed inside the gate for $5 each.
There will also be food vendors on site.
Tickets are on sale now for $25. The price will go up to $30 the week of the show. On the day of show, tickets will be $35 in advance and $40 at the gate.
Tickets may be purchased at Mr. Mike's Music and Artwork in El Dorado; Special Touch in Camden; JB's in Crossett; Golden Girls in Warren; Record Rack in Pine Bluff; Golden Lady in Texarkana; Ugly Mike's in Little Rock; and in Louisiana at LBK's in Farmerville and King of Wings in Monroe.
Proceeds from the concert will benefit Brothers Making Changes, Jackson's nonprofit organization that mentors teenage boys and young men.
For more information, call Jackson at 870-866-7441.
Sponsor Content
Comments