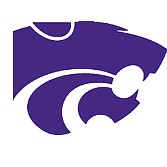 TEXARKANA – El Dorado traveled to Texarkana for tennis action on Tuesday.
In girls' doubles, Lynley Smith and Caroline Byrd won 6-0, 6-1. Kendall Ricker and Macy Moree won in doubles 6-1, 6-0.
In singles, Kasynn Neely fell to Mary Dowd 6-1, 6-1. Millee Mobley lost 8-6 in a close match.
"She came back to make it competitive and played a great game," said El Dorado coach Rex Hayes. "Only did an 8-game set due to heat."
In boys, Baylor Blackburn lost to Nate Price 8-3.
Hunter Lawrence and Wenhua Huang were edged in a tight 7-6, 7-6 doubles match.
"Great game," said Hayes. "New doubles duo took it to two tiebreaks and lost both 5-7. We've got a few things to fine tune and I think they'll do great at conference."
Keven Beeman and Levi Shaffer dropped their doubles match 6-0, 6-2.
• • •
TEXARKANA – El Dorado's volleyball team fell on the road at Texarkana 3-0 on Tuesday. The Lady Wildcats' varsity lost 25-21, 28-26, 25-13.
El Dorado's junior varsity fell by scores of 25-10, 25-12.
Sponsor Content
Comments