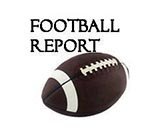 STRONG – Opening games haven't been kind to Strong in recent years, but the Bulldogs got their 2020 campaign started on a high note by topping Lake Village 16-14 at Jerry Burson Field Friday night.
The Bulldogs trailed 6-0 in the second quarter before scoring 16 unanswered points to take the lead for good.
Strong had fallen in five of its previous six openers and two straight to the Beavers in the series before rallying on Friday.
Emauri Newton connected with Byron Maze on a 27-yard touchdown pass with LaQuincy Shelton adding the 2-point conversion to give the Bulldogs an 8-6 edge at intermission.
The Bulldogs extended their lead in the third quarter with Shelton scoring on a 5-yard run and also running in the 2-point conversion to make it 16-6.
The Beavers cut the lead to 16-14 in the fourth quarter, but Shelton sealed the victory with an interception on a fourth-down play late in the game.
The Bulldogs (1-0) will play at Drew Central next week.
The Beavers (0-3) are idle next week and will play at Smackover on Sept. 25.
•••
PRESCOTT – Parkers Chapel fell at Prescott 51-0 in their 2020 road opener Friday.
The Trojans (1-2) entered off of a 28-16 win over Lafayette County a week ago, but will now look to even their record when they return home to face Magnet Cove next week.
Prescott (2-0), who opened their season last week by outlasting Gurdon 43-36, will host Hope next week.
Sponsor Content
Comments