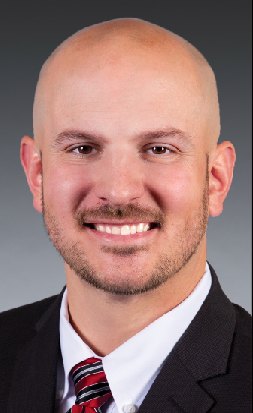 State Senator Trent Garner of District 27 drafted a letter to the Arkansas CARES Act Steering Committee requesting $50 million in funding to support veterans' issues during the COVID-19 pandemic.
Garner has been working with a task force committee since 2019 to specifically address the needs of veterans. The findings of this committee since then and during the pandemic led Garner to request these funds.
"Unfortunately we have found that our veterans' suicide rate has skyrocketed. The services they require have been harder to get to them, and the problems they faced prior to the pandemic have been greatly increased because of the pandemic," Garner said. "So I felt it was time to act to do something for veterans during this time," the senator added.
His duties in leading this task force on veterans' issues include going to different parts of Arkansas and meeting with veterans and their families to see and hear how they have been impacted during these times.
"It has been humbling and eye opening to hear from spouses of veterans who have committed suicide. To hear from veterans that were severely injured in combat both physically and emotionally. And it is heartbreaking to hear these stories," Garner said.
The committee had experts from VA Arkansas come to a meeting they held this week and the findings reported are alarming.
"We asked them point blank, 'has the pandemic affected our veterans?' And they said, 'yes dramatically,'' Garner stated. "They said the suicide rates went up, especially among women veterans. The emotional and financial stress of the pandemic has greatly affected them, along with feeling isolated and again, not having access to the services they're supposed to get."
Overseeing this task force and drafting this letter meant a lot to Garner, being a veteran himself, he said. He served with the United States Special Forces (Green Beret) in two tours in Afghanistan.
"When I returned to Arkansas, it was really hard for me to see how my brothers and sisters in combat were being impacted emotionally and mentally. Around 20 veterans commit suicide a day. We're losing more veterans to suicide than to combat operations in 2019 and 2020 and that's just unacceptable," Garner explained.
His estimate is backed by the United States Department of Veterans Affair in their National Suicide Data Report.
"I just want veterans to know, and the families of veterans to know, that we're doing our best to get them additional help. They can reach out to me, they can reach out to their VA clinic in El Dorado or wherever they are in Arkansas. They are not alone and we are here to help," Garner said.
Sponsor Content
Comments