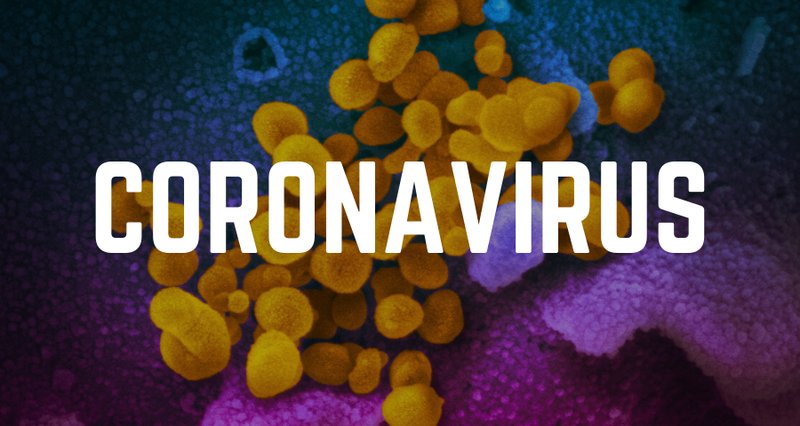 While people are outside playing sports and hiking or walking at state parks, Sec. of Health Dr. Nate Smith and Sec. of Parks, Heritage and Tourism Stacy Hurst advise Arkansans to keep at least 6-feet apart.
During Monday's daily press briefing from Gov. Asa Hutchinson, Smith said he's received a lot of questions about sports and being outdoors.
He said as long as a minimum of 6 feet are kept between players and those outside, spending time outdoors is a great idea. He also said people should be mindful of those around them, especially at state parks where there could be out-of-state travelers.
Hurst also spoke at the podium and reminded Arkansans that state parks are open, although the lodges and museums are closed and camping has been reduced to isolated RV units. She said parks have also moved to a contact-less camp check-in system.
"The number one thing is to practice social distancing," Hurst said. "Even though you're outside, avoid congregating in groups."
Hutchinson announced during the briefing the state is up to 473 cases, which is up 47 from Sunday. He said 62 are hospitalized and Arkansas County is now reporting cases of COVID-19. He also said there are now seven deaths as a result of the virus.
Smith said the gender and racial breakdown of those diagnosed with the virus remains the same. Of the 473 cases, 17 are children 18 and younger, 149 are 65 and older, and 307 are 19-64.
He said six cases are pregnant women, 37 of those diagnosed have diabetes, 36 with heart disease, 22 with chronic lung diseases, 10 with chronic kidney disease and 12 have immunocompromising conditions. There are also 73 patients who are health care workers.
Forty-seven cases are in nursing homes with an additional nursing home with a positive test for the virus in Paragould announced today, 21 patients are on ventilators and the seventh death was someone over 65 and related to a nursing home.
Smith said two cases are known to be caused from domestic travel and there are 29 people recovered.
He said the state hasn't seen adverse effects for those pregnant and diagnosed with the virus, nor have they seen it as a risk to babies, although he and his office are watching carefully.
Hutchinson said the number of health care professionals with a medical license has gone up since the process to receive a temporary license for physicians and nurses has been expedited, and if the need arises, the same will go for emergency medical service members as well.
Smith said the state doesn't have a model or number to project deaths from the virus and there's "a lot of things that go into that equation."
He said the state is still learning from the nation about what we should estimate.
LOCAL NUMBERS
According to the Arkansas Department of Health, Union County has seven positive cases of COVID-19 and 47 have tested negative.
Sponsor Content
Comments