A severe storm blew through El Dorado around noon on Tuesday and left some damage in its wake.
According to a post on the Murphy Art District Facebook page, the debris visible on Hill Street was the roof the pavilion closest to the MAD Amphitheater's stage. Wind speed recordings available on the National Weather Service's website indicate wind speeds that reached 25 MPH, with 33 MPH gusts at 11:53 a.m. on Tuesday.
Crews were busy clearing the detached roof from where it landed on the street and the fence bordering the First United Methodist Church's playground soon after the storm passed. No injuries were reported.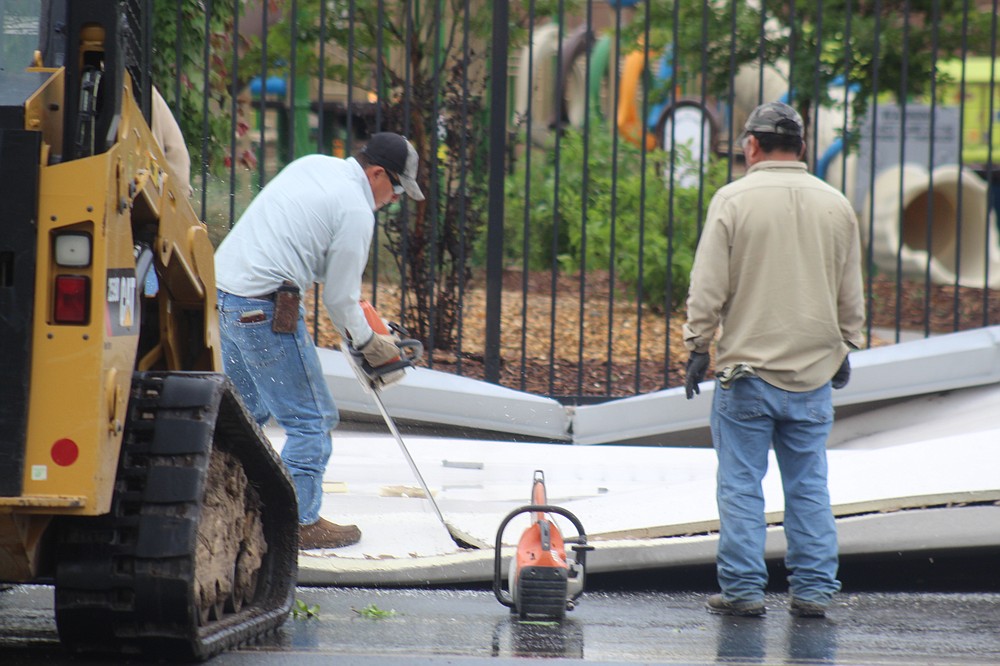 (Matt Hutcheson/News-Times)