An unexpected letter in the mail from a friend or loved one is nearly always a pleasant surprise, especially when marking a special occasion.
Eighty-seven year-old Calion resident Willa Mae Davis received one of the surprises of her life when she recently received a birthday card and letter from her parents 46 years after it was originally sent.
Davis' mother Effie Presley passed away in 1982, and her father James "Buck" Presley died in 1999, and the envelope is postmarked August 19, 1975.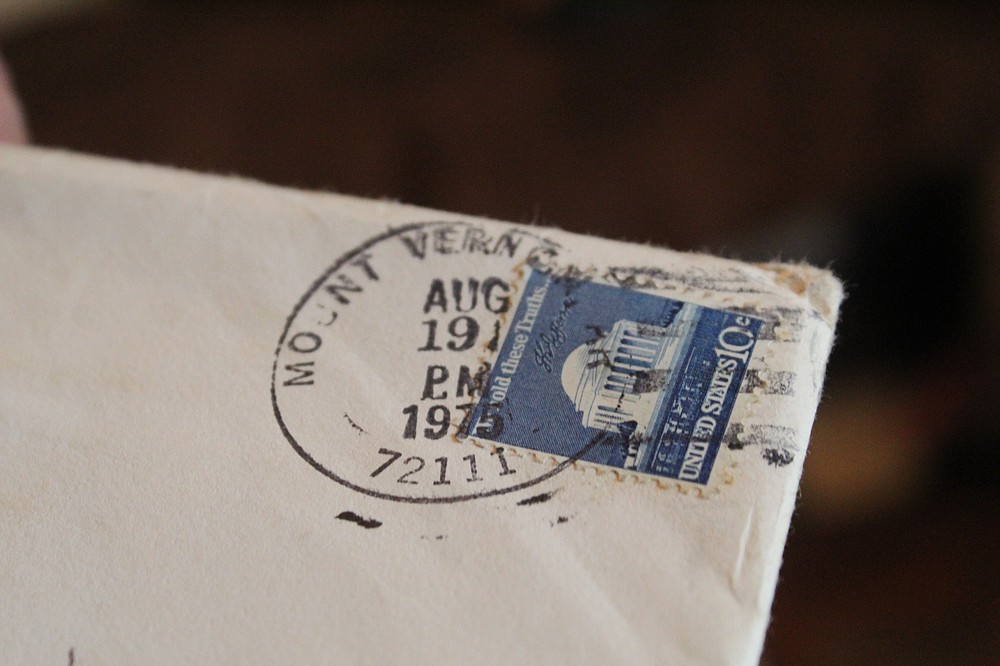 (Matt Hutcheson/News-Times)
The letter is handwritten by Davis' mother and contains warm birthday wishes.
Davis recognized her mother's hand-writing, in part because she was left-handed and the letters are slanted.
"It's like they reached out beyond the grave. I'm just so thrilled this could happen to us. My parents were precious people and it means the world to be able to see this," Davis said.
Davis received the first letter on Monday, February 22.
On Thursday, February 25, a letter addressed to Davis' mother-in-law - who shared Davis' P.O. box - and postmarked January 26, 1988 arrived.
Then, on February 26, a third letter - this one a Christmas card sent by her mother on December 13, 1977 - arrived in Davis' Calion P.O. box.
Davis and her late husband Bill both served in the Marine Corps and lived all over the United States during their marriage. Bill retired after 27 years and the couple decided to settle with their children in Bill's childhood home, Calion, in May 1975.
Willa Mae is originally from Mount Vernon, Arkansas, which is where the letters from her parents originated.
Davis could not recall if the missing letters ever came up in conversation with her parents.
The birthday letter does create one mystery, however. In a post-note, Davis' mother asks if her grandson Mike ever received a quilt she sent to him.
"She never found out if he got that quilt," Davis said.
Davis' daughter, Dr. Bobbie Davis, was equally excited about the letters.
"[My grandparents] were very sweet and encouraging people. They never forgot birthdays even though they were both busy people and rarely got moments to themselves," Bobbie Davis said.
The Presleys ran a farm at their home in Mount Vernon which often kept them busy throughout the day. Effie Presley even marked the date in the birthday letter's margins as she wrote it, making it clear she worked on it from Sunday, March 16, 1975 to Tuesday, March 18 before sending it to arrive on Willa Mae's August 22 birthday.
Forty-six years later, the letter is finally in Davis' hands.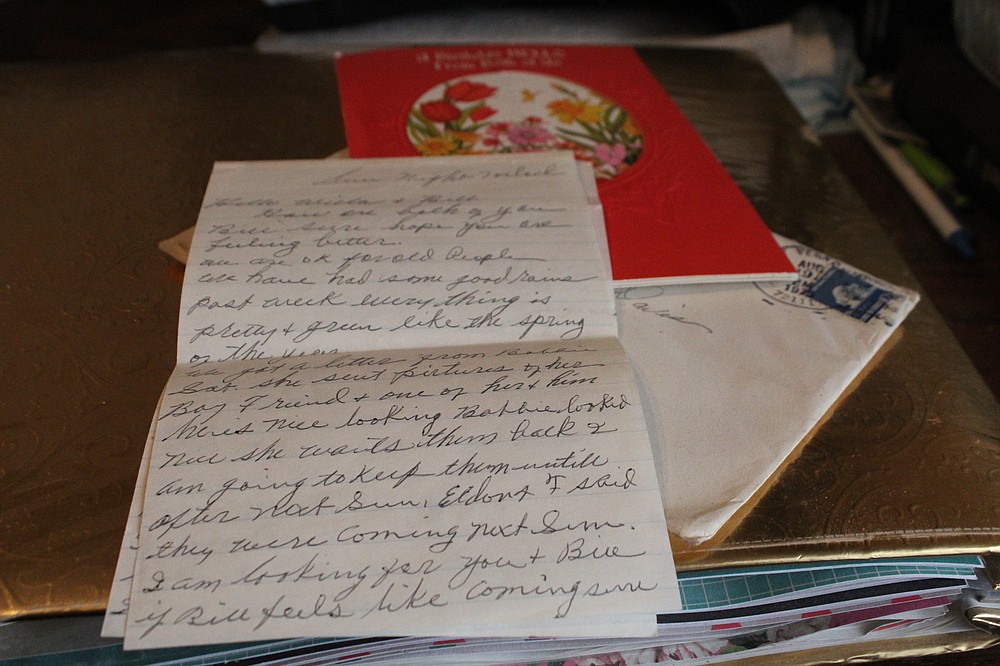 (Matt Hutcheson/News-Times)
United States Postal Service officials contacted by the News-Times were unable to pinpoint how the letters have re-emerged now, decades after they were originally sent.
A USPS veteran who asked to remain anonymous did say that a now-obsolete sorting process involving plastic tubs could explain how the letters were lost for so long. In that process, which is no longer in use, letters could become stuck to the bottom of the tubs.
The anonymous USPS official said the letters could have been discovered in empty equipment, which would explain how they are fully intact.
For Davis, the strangeness of the mystery letters is overshadowed by the joy of hearing from her mother and father.
"The [original] letter says 'we hope you have a great birthday, we love you all and hope to see you soon.' It's just so heart-touching to receive it," Davis said.