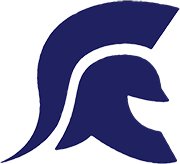 JUNCTION CITY – Parkers Chapel's Lady Trojans snapped a two-game skid with a 54-9 victory at Junction City on Tuesday.
The Lady Trojans improved to 7-3 overall and 5-2 in league play.
Parkers Chapel scored the first nine points of the game and led 14-3 after one quarter and 39-6 at the half.
Ali Looney led the Lady Trojans with 17 points, including 9-of-10 shooting at the line. Drue Thomas scored 13. Eight players scored for Parkers Chapel.
Leslie Reddick led the Lady Dragons with six points.
Parkers Chapel won the junior girls' game 39-8.
The Jr. Lady Trojans ran their record to 9-0, 5-0 in league. Bella Frisby and Kallie Martin scored 12 points apiece for PC with Makenzie Morgan contributing 11.
Sponsor Content
Comments