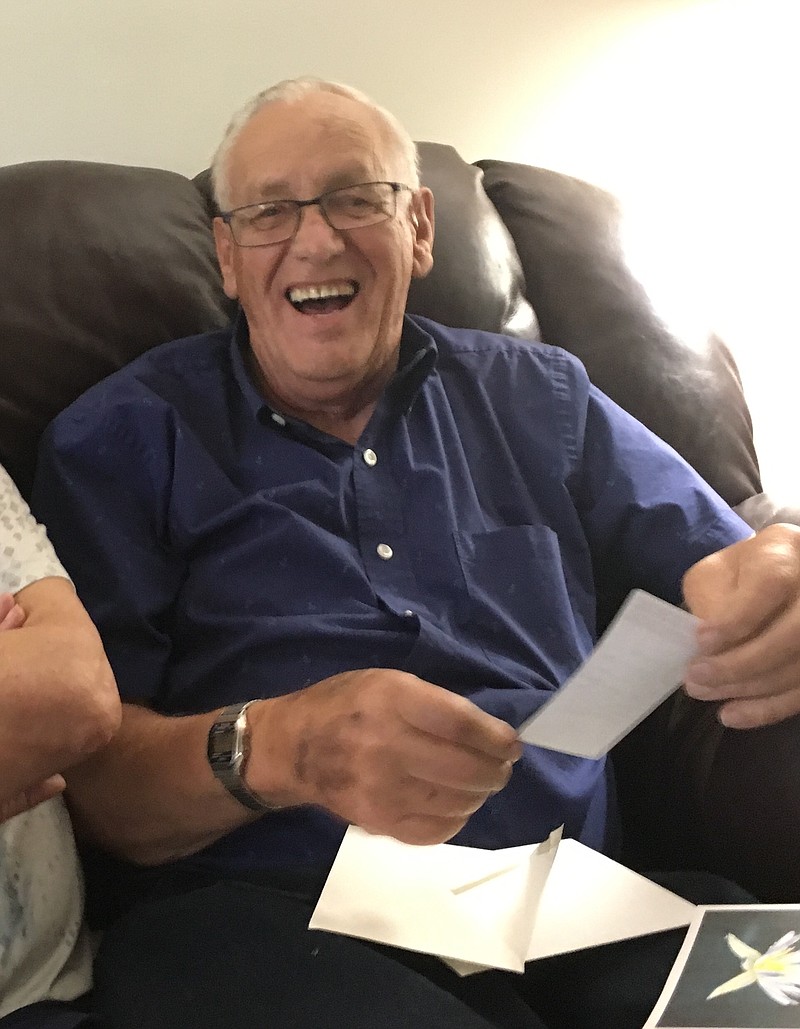 John Calvin Head
John Calvin Head, 79 went to his forever home on January 02, 2021.
He was preceded in death by his parents, Earl and Jessie; sister, Lois Merle; his first wife, Wanda Volentine Head; and a great granddaughter, Rozalynn Dunivan.
He is survived by his wife, Cheryl Morgan, of El Dorado, AR; daughters, Karen Roberts, (James) of Chatham, LA, Teresa Rougon (Shawn) of Denham Springs, LA and Kathleen Givens of Franklin, OH; sons, Richard Head (Margo) of Waterford, WI and Michael Head (Alecia) of Shreveport, LA; step-daughters, Cindy Saulsbury and Kelly Jones-Wilson (Tim) of El Dorado; sister, Sherlyn Dyda (Bill) of Santa Fe, TX; fourteen grandchildren and eleven great grandchildren.
John was born in Prescott, AR and attended school at Blevins and Prescott before moving to Magnolia, AR and graduating high school there. He joined the U.S. Air Force where he served for three and a half years primarily stationed in Alaska and was honorably discharged as Airman First Class in 1963. He then moved to Shreveport, LA where he worked as Chief Engineer/Safety Officer at the Exide Battery plant from 1968 to 2012 when he retired to Athens, LA. He then moved to El Dorado in 2016 where he married Cheryl Morgan.
While in Shreveport John was very involved with his children and community. From 1968 to 1979 he coached various football, basketball, baseball, softball and track teams for Summer Grove Elementary school. In 1979 he began genealogy research, starting with his family tree. He and his now deceased wife, Wanda Volentine Head, published and printed genealogical material for sale to the general public beginning around 1988 and attended all the major conferences and seminars in the area. They were very active in the Friends of Genealogy-Shreveport Chapter and donated thousands of hours of time and research to the Shreveport Memorial Library and the Mormon Library.
When John moved to Arkansas, he became a member of the Union County Genealogical Society where he served as publisher of their semi-annual "Tracks and Traces". He also spent several hours every day on his computer doing genealogical research until he became ill.
John also served as a volunteer for the USGS National Map Corps where he recently received a certificate for logging 1,000 cemeteries.
John was a loving husband, father, grandfather, and great grandfather. He was an American Patriot and loved and honored his country. John was a Christian and loved his Lord and Savior. He was a member of East Main Baptist Church. He will never be forgotten as he will live on in our hearts until we meet again.
A Memorial Service will be held at 2:00 PM on Saturday, January 16, 2021 at East Main Baptist Church officiated by Dr. Jim Daniel and under the direction of Perry's Funeral Chapels.
Sponsor Content
Comments