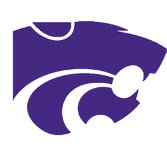 What was supposed to be a busy week for El Dorado was turned into a mid-season break after games with Pine Bluff on Tuesday and Hot Springs on Friday were canceled due to those schools dealing with COVID precautions. The Wildcats, finally healthy and fresh off a league-opening win over Hot Springs Lakeside last Friday, finds itself all dressed up with no one to play.
El Dorado coach Jimmy Porter said the COVID situation still has a few unanswered questions.
"First thing is, we as a conference are still trying to decide how to navigate through this," said Porter on Tuesday. "If your team gets quarantined and you're out for 10 days, that's potentially missing four games. If you miss four games, then it comes down to how are we going to reschedule these games? Are we going to reschedule these games? There's still a lot of questions that have to be answered.
"I believe there's an (athletic directors) meeting (Wednesday). After that, I think we'll have more of an understanding of how we're going to operate moving forward."
The Wildcats plan on staying busy despite not having any games this week.
"As you start to get into a routine and you're playing every Tuesday and Friday, you get in a rhythm from the standpoint of getting into a certain schedule," said Porter. "When you move two games out of a week, as a coaching staff you look into what things can we really dive into this week.
"Some teams or some coaches will say, 'let's just give them a couple days off.' That's great but you're still in the middle of conference. The approach we're taking as a staff is really getting into some depth on things we're still making mistakes on. We're breaking them down to the very beginning building blocks. One of those things for us is rebounding."
Having a hole suddenly appear in the schedule could set a team back. Porter was asked if there's any way to turn it into a positive.
"Absolutely. You definitely can," he said. "I think the teams that capitalize on these weeks are going to be the teams that will be better off toward the end of the year. I get that we're not playing games but what are doing in these weeks to get better? What are we doing to improve us?"
El Dorado's next scheduled game will be at Texarkana on Tuesday.
Sponsor Content
Comments