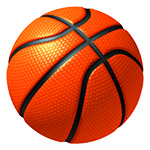 In an effort to minimize the spread of COVID-19, officials at South Arkansas Community College have elected to hold this season's men's and women's home basketball games without fans in attendance.
Instead, the college will stream these games live, for free, via the college's YouTube Channel at youtube.com/southarkcc.
It is the program's second year, and its first played on campus in the college's recently-renovated gymnasium.
But the potential for risk to the public, as well as the logistical challenges faced by hosting large-scale events while minding social distancing guidelines, have made this decision logical, officials said.
"It is an exciting time for the SouthArk Stars basketball teams—2021 will be our inaugural season in the beautiful, fully-renovated 1940 gymnasium," president Dr. Bentley Wallace said.
"Even though we won't have fans in the stands, we know our student-athletes will be ready to compete at a very high level."
SouthArk's home attendance ranked in the top 10 of all National Junior College Athletic Association Division II teams in its first season.
Being able to view the games from the comfort of home — or anywhere in the world with an Internet connection — has the potential to expand the fan base, athletic director Dr. Derek Moore said.
"Although fans will not be in attendance during home games this season, we are excited about the opportunity to broaden the visibility of SouthArk Stars basketball," he said.
The Stars men's season begins at 7 p.m. on Jan. 25 in a matchup at home against East Texas Baptist's junior varsity squad.
The women start their season with three straight road games before coming home at noon on Feb. 20 to play Cossatot Community College of the University of Arkansas.
Men's and women's coach Nate Davis said that the programs have taken strides forward despite the unorthodox offseason.
"Our student-athletes have put in a lot of work over the last several months, and they're finally close to seeing the results of that on the court," Davis said.
"We appreciate the support of our fans, and are looking forward to the first tip-off."
Sponsor Content
Comments