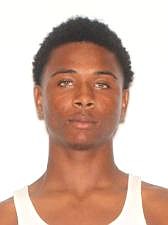 Mark Oliver Wade, Jr.
The El Dorado Police Department is searching for Mark Oliver Wade, Jr, 19.
According to a press release distributed by the EPD, Wade is wanted on the charges of second-degree battery, committing a terroristic act and three counts of aggravated assault, with penalty enhancements attached for engaging in violent group activity and committing a felony with a firearm.
Anyone with information about Wade's whereabouts is asked to contact the EPD Criminal Investigations Division at 870-881-4810 or Crime Stoppers at 870-863-INFO. information leading to Wade's arrest could make one eligible for a $1,000 reward.
All calls will be kept confidential.
Wade is described as a black male.
Sponsor Content
Comments