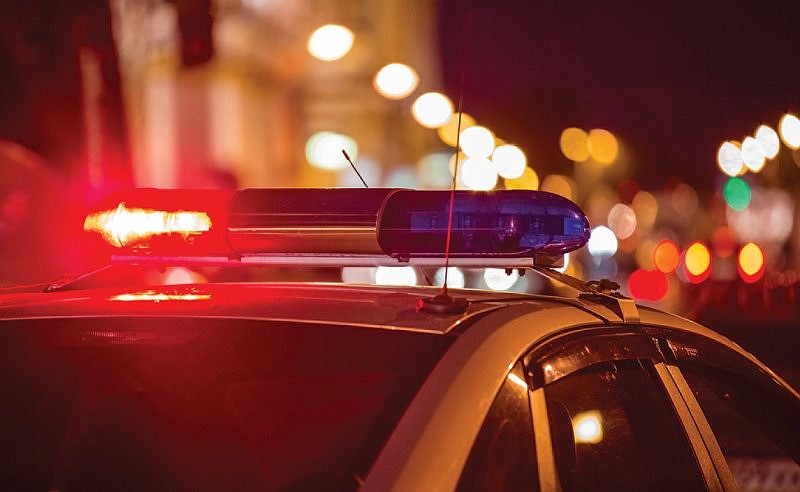 El Dorado police made two recent arrests after responding to two local convenience stores in reference to separate domestic disturbances that were reported within two days of each other.
Joseph L. Taylor, 30, of 1302 W. Faulkner, and Dylan S. Reese, 28, Junction City, each face felony and misdemeanor charges in connection to incidents that occurred Jan. 10 and 8.
At approximately 10:30 p.m. on Jan. 10, officers were called to E-Z Mart, 400 W. Hillsboro, where a woman told them that her boyfriend, Taylor, punched her while the two were traveling on Cook Street.
The woman said that during an altercation with Taylor, she briefly stepped out of the vehicle. When she got back inside, Taylor struck her in the face with his fist and issued a terroristic threat while warning her not to call police.
She said she then drove to E-Z Mart and asked an employee to call police.
Officers said the woman's nose was bleeding and they learned of an active no-contact order, in which Taylor was prohibited from having any contact with the woman.
She told officers that similar incidents have previously occurred between them and have been reported to law enforcement officers.
Taylor was arrested for third-degree domestic battery, with a felony penalty-enhancement, first-degree terroristic threatening and violation of a no-contact order.
Two days earlier, police responded at 5:18 p.m. to a report of a "possible domestic disturbance" at Murphy USA, 2720 N. West Ave., and upon arrival, they saw that Reese was bleeding from his cheekbone.
An hour earlier, police said they received a call about an argument between Reese and a woman and the woman told police then that she planned to leave their El Dorado residence to de-escalate the situation.
At Murphy USA, the woman said the pair left the residence and when they stopped at the convenience store, Reese took away the keys and choked her.
The woman said she was unable to breath and attempted several times to yell for help while Reese had her in a "chokehold." She also said she dialed 911 several times but Reese hung up the phone each time she called.
She told police that Reese released his grip on her and ran north across Walmart Drive, where he ran into a truck and broke the mirror on the passenger side of the truck.
The woman noted that she had called a friend to pick her up and her friend arrived on the scene just before Reese began running.
She said that after Reese struck the vehicle on Walmart Drive, he lay on the ground behind her friend's vehicle.
A Murphy USA employee then ran from the store and asked them to leave the parking lot, the woman said.
Police said that as they spoke to Reese, he repeatedly stated that "it was all his fault." When officers asked how his cheek was cut, he told them that he ran into a truck but did not provide further details.
Reese was taken into custody for aggravated assault on a family or household member, second-degree criminal mischief and second-degree interference with emergency communications.
Surveillance video from Murphy USA captured Reese and the woman "tussling around" inside their vehicle in the parking lot, police said.
Sponsor Content
Comments