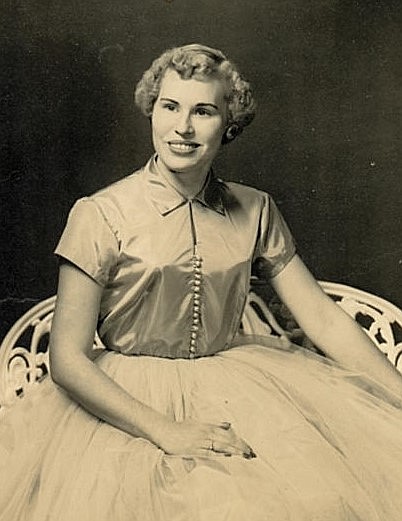 Naomi Joyce Rowland
Naomi Joyce Rowland age 88 of Junction City passed away Saturday, January 9, 2021 at her residence. Naomi was born on August 26, 1932 in El Dorado to the late Ruby Helms Harris and Albert J. Harris. She formerly worked as a bank teller for First National Bank of El Dorado, serving 33 plus years before her retirement in 1994. She loved being outdoors, just sitting on her porch. She truly loved everyone and had a wonderful sense of humor. She was a longtime member of First Baptist Church of Junction City and was a loving mother, grandmother, great grandmother, sister and friend, whom will be sorely missed by all.
She was preceded in death by her parents, her husband, Max H. Rowland Sr.;three brothers, and two sisters.
Survivors include; one son, Ricky Rowland and wife Dina of Junction City; one daughter, Lydia Smith of Ruston, LA; six grandchildren; four great grandchildren; one brother, James Harris and wife Maggie of Texarkana along with a host of nieces, nephews and friends.
Visitation will begin at 1:30 pm, followed by graveside services at 2:00 pm on Tuesday, January 12, 2021 at Scotland Cemetery, with Bro. James Bynum officiating. Burial will follow under the direction of Bailey Funeral Home of Junction City.
Please sign our online guestbook at www.baileyfuneralhome.net
Sponsor Content
Comments