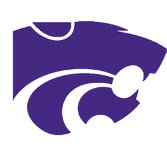 Fresh off of its first conference meet last week, El Dorado makes the long trek to Greenwood for a dual meet tonight against the Bulldogs, as well as Greenbrier.
The action starts at 6 p.m.
Last week, El Dorado wrestled against Lake Hamilton and Russellville in the program's first-ever dual conference meet, and while they had their struggles, co-head coach Cherokee Streetman said there were some positives.
"We weren't able to get a varsity win all night but there were some bright spots," Streetman said.
"Zach Wilcox missed his weight, so he was required to wrestle an exhibition. He wrestled really well and came away with a victory against Lake Hamilton's varsity 170-pound wrestler.
Drayden Smith and Aleck Ramirez also came away with exhibition victories against Lake Hamilton."
For Streetman, the inexperience of his team was a major factor.
"Lack of experience really hurt us in our first conference dual," Streetman said. "The team showed great effort and confidence, but at the end of the day, Lake Hamilton and Russellville were able to separate themselves as the more dominant teams.
"They were very athletic, fundamentally sound and coached extremely well."
As far as tonight's meet is concerned, EHS will be competing against two of the state's top programs.
"Both teams have won a state team title in the last three years, so it will be a very physical dual against both teams," Streetman said.
"Their coaches have done a great job getting their programs to elite status. They have a chance each year to win the title. We want our kids to go out and compete.
"Their goal each week is to get better at something, it can be offensive shots, evasive maneuvers, stand-ups and so on. It should be a great atmosphere for wrestling."
Sponsor Content
Comments