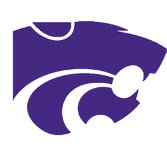 El Dorado's varsity basketball teams didn't earn a lot of victories during non-conference play. Starting tonight, none of those early-season wins or losses will matter anyway.
El Dorado hosts Hot Springs Lakeside tonight at Wildcat Arena to tip off conference play.
"Everything starts over. The real season starts," said El Dorado boys' coach Jimmy Porter. "Everything up until this point was just preparation. You put your guys up against as many challenges as possible to expose your weaknesses and then you try to fix those weaknesses before conference play.
"I thought we scheduled a pretty tough non-conference. We definitely got exposed in several different areas. I'm really looking forward to seeing how the boys respond (tonight)."
Action begins at 5 p.m. with junior varsity boys followed by the varsity girls at approximately 6 p.m. and then the varsity boys at around 7:30.
"We are excited to have a brand new start and get started with conference," said El Dorado girls' coach Jae Kell. "Our kids have a fresh outlook going into conference. They want to prove themselves. They're excited that preseason doesn't count against them."
Both El Dorado teams enter the game as healthy as they've been all season.
The Wildcats' Laronte McHenry could be a game-time decision due to an injury, but Porter is hopeful the 6-6 sophomore will be able to go.
"Even if he is not healthy, this is the most guys we've had since they all got out of football in November," said Porter, who expects a tussle from the Rams.
"This is Lakeside's best team in probably five years. They've got several returning starters. They've got their 6-6 back, Waylen Harris. They just had a move-in from Hot Springs, Hot Springs' best guard, Caleb Campbell has now joined their team. He'll make them a lot better.
"We'll have to handle the pressure when they get up and start running and jumping. Execute offensively and then obviously, an area which has been a struggle for us is rebounding. We have to battle on the boards and win the rebounding game."
In girls' hoops, Lakeside has built a tradition of solid play, year-in and year-out.
"Always a fundamental team, always a good team, always competitive," Kell said. "They've got a big girl down low who is very skilled and talented. They always have some shooters. They have a good inside-out game.
"The key is to shut down the inside and force their guards to make passes and shots they're not wanting to take. We have to rush them off the 3-point line. We're trying to close out down low."
The Lady Wildcats have had some tough losses, including a narrow defeat to Maumelle in their last home game. Kell hopes her team learned some valuable lessons.
"What they saw, mainly, was that to get better, they're going to have to practice harder and do the little things right to win games," she said. "We've had a really good week of practice. I think that's what it's been, the little things. Free throws is the number one thing. Not playing very good defense is another thing. Those two things right off the top, we've been working on. They've seen that free throws do matter."
Both El Dorado teams had postseason aspirations when the season started. Going into conference, all those dreams and goals are still intact.
"The true season starts now. Conference play is what matters," said Porter. "We'll take it one game at a time. I feel the boys are prepared to play Lakeside. They're excited to get rolling into conference play. Our energy is high. Team chemistry is looking really good right now. Practices have been great. The guys have bought in and are working hard. I'm excited to see how they come out and execute.
"It's going to be a fun atmosphere. I think it'll be a lot of excitement. It's going to be a dogfight. I don't think it'll be a blow out either way. I think this will go down to the wire."
Sponsor Content
Comments