The recent winter weather that hit El Dorado took its toll on a lot of local businesses. One of those was Laredo Grill on East Main Street. The entire awning dressing that was on the front of the building came down under the weight of snow and ice.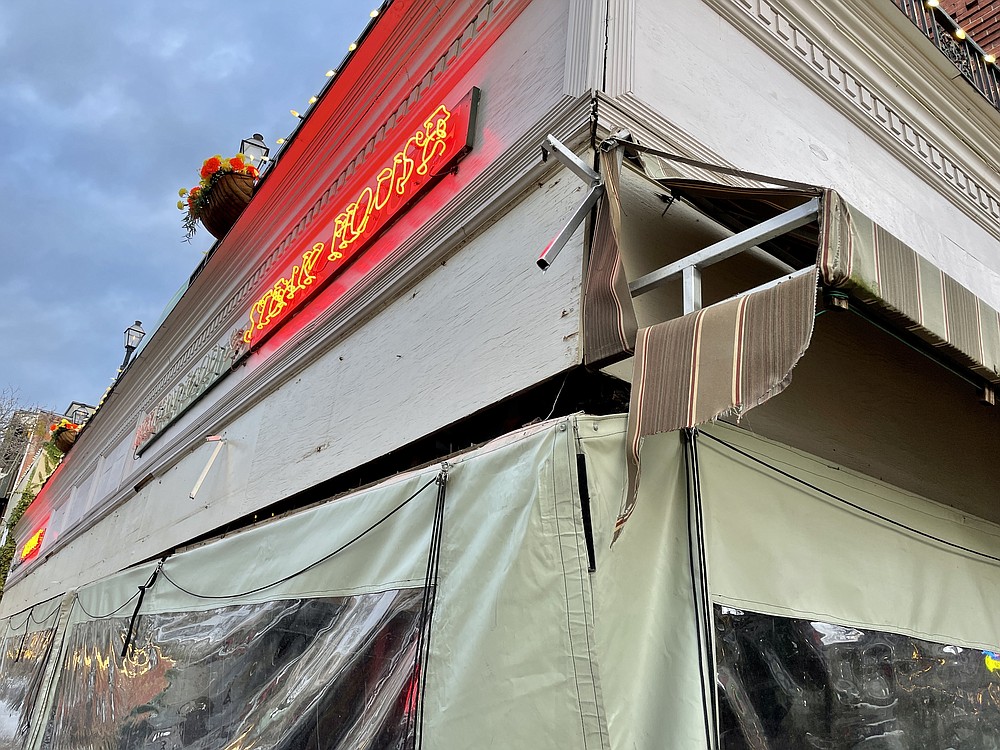 (Marvin Richards/News-Times)
"It had too much snow and ice on it for it to handle, so it just collapsed altogether," Stephanie Beck at Laredo Grill said.
Despite the downed awning, the restaurant re-opened on Monday with regular business hours.
"We are still open for business. We just moved it out of the way and have someone coming to fix it this week from Monroe (Louisiana)," Beck shared.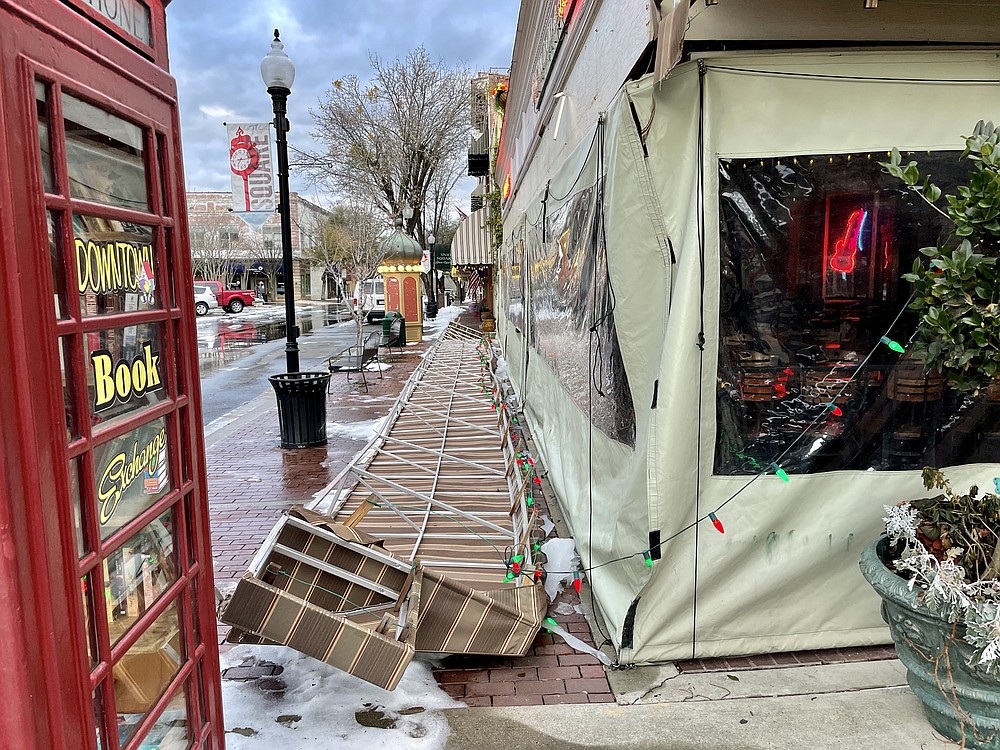 (Marvin Richards/News-Times)