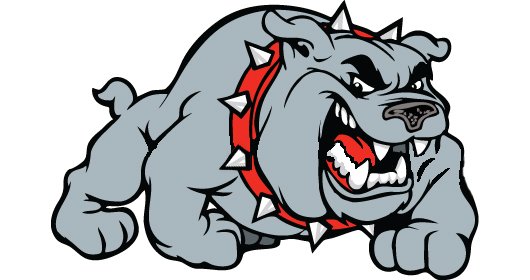 After knocking off a school from the 6-3A conference last week, Strong will try to repeat the feat on Friday night, as the Bulldogs head to Drew Central to start a three-game road swing.
Game time is set for 7 p.m.
The Bulldogs (1-0) enter off of a hard-fought 16-14 win over Lake Village last week at Jerry Burson Field, while the Pirates (0-2) have suffered lopsided losses at the hands of Poyen and DeWitt, getting outscored 81-6 in their two games.
A year ago, Drew Central qualified for the playoffs for the first time since they brought back their varsity program in 2008, and Strong coach Sirl Wright said the Bulldogs' defense faces a stern test.
"They run pretty much a double-wing concept, but they do it out of the shotgun mostly. Sometimes they go back to the traditional set," Wright said. "Overall, it seems like they're well-coached. Position-wise, they know what their assignment is. They don't turn the ball over much."
As far as preparing for the Pirates' double-wing offense, the Bulldogs could get a break with temperatures expected to cool off by the end of the week.
"It depends on what kind of team you've got," Wright said. "As far as what we have, we have small numbers, and it's still hot, but we may get a little break from Mother Nature. I think it's going to cool off Friday night, which is a big thing with smaller teams.
"They tend to play better once the weather cools off. I think that will help us out because we were having a lot of cramps the other night due to the heat and humidity. Ultimately, you've got to stay aggressive and play assignment football when you play a double-wing offense."
The Pirates opened the season with a pair of tough opponents in Poyen, who is ranked No. 5 by Hootens.com in 2A, and DeWitt, a 4A school.
For Wright, the margin for error is slim when playing against schools in bigger classes.
"I believe it comes down to a mentality," Wright said. "Sometimes teams back down to a bigger team, and then sometimes they'll step up and take on the challenge. Those are the teams you can't give any momentum to.
"You give them any momentum or just an inch, they get better over the course of the game, so from there, we just basically have to stick to our fundamentals and give them no momentum at all. That's the highest you've got to go into that type of game."
Against Lake Village, Strong mustered just enough offense coupled with a terrific defensive effort to top the Beavers.
Emauri Newton threw a 42-yard touchdown pass to Byron Maze and he also scored on a 1-yard run in the win. LaQuincy Shelton had 61 yards rushing on 24 carries with Maze catching 2 passes for 71 yards to guide the offense.
Maze had nine tackles, including four for a loss with Newton intercepting two passes while making five stops to lead the Bulldogs on defense.
The win was an emotional one after a trying summer with the team coping with the death of teammate Caleb Chambers along with the coronavirus pandemic.
"It was two slugging boxers going at it," Wright said. "It was a defensive struggle, and a lot of the battle cries were, 'Lets do it for Caleb,' and the kids rallied to it and held off Lake Village in the fourth quarter. Both of the offenses were kind of inconsistent, and it was who was going to play the best defense to end the game. The kids stepped up to the challenge. I was proud of them."
Starting off the season with a victory has also given the Bulldogs some confidence.
"It's big to have a win starting out the season," Wright said. "You're going to have it one of two ways. You're going to take a loss and be tinkering with things trying to figure out what went wrong, but if you win, it's like an ego booster, especially with our season from last year when we were 1-9. It's kind of building your self-esteem and your ego.
"Each win that you have, you kind of build off of that. It motivates teams to try a little harder and give a little more effort. For example on the other side of the coin, it was Lake Village's third loss, and you could tell it was a really demoralizing loss. The kids were doubting. When you have those repetitious losses, it kind of takes a toll on the team's image and mentality. Overall, you really have got to get down to the basics and find out who you really are as a team when you start out not winning, so a win is very great, especially for us."
If the Bulldogs are to down their second straight 6-3A foe, Wright said the Bulldogs must accomplish two things.
"Win the turnover battle, and with 14 players, it's pretty much iron-man football. We've got to hold up to the endurance battle," Wright said.
Sponsor Content
Comments