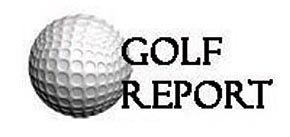 El Dorado's junior varsity took on Parkers Chapel Tuesday in golf action at the Lion's Club. The Trojans won the boys' competition by two strokes with the Lady Wildcats prevailing by six shots.
Reid Cates shot 40 to lead the Trojans with Jackson Ellerbe (46), Spencer Frisby (48) and Caleb Barnes (56) rounding out the scoring for PC's total of 134.
Brody McKinney led El Dorado with 41 with John Hollis (46), Austin Jobe (49) and Peyton Howard (52) rounding out the Wildcats' 136 total.
Junction City's Jacob Orr shot 44 and Coyt Sellers scored 53.
In girls, El Dorado's Jana Powell shot 46 to lead all scorers.
Brooke McCoy shot 49 with Katie Benson (54), Krystina Charles (54) and Sydney Marx (63) rounding out the Lady Wildcats.
Bella Frisby shot 50 to lead the Lady Trojans. Franzi Kahlert scored 52 with Hannah Brotherton (53) and Reaux McAuliffe (62) rounding out PC's scores.
Sponsor Content
Comments