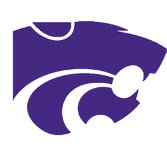 El Dorado's cross country teams traveled to Acorn on Tuesday to compete in the Tom Stuthard Invitational. Senior Jadon Cunningham led the Wildcats, finishing third out of 94 runners in the varsity boys' race.
"He was edged out by Hot Springs Lakeside's top runner and the top runner from the home team. He beat a runner from Lakeside that beat him at state last week," said El Dorado coach John Koonce. "Calvin Huang brought home his first medal ever today. This was great for him because he pulled up with a little knee pain last week at Little Rock."
In varsity girls, El Dorado's Melanie Miller finished 17th out of 76 runners to bring home a top-20 medal. Priya Dod finished one spot out of medal position.
"This is the farthest that we have ever traveled for a cross country meet. The kids were stuck on a bus for four hours before the race, but they competed very well against quality competition," said Koonce. "This type of trip isn't ideal, but if we have to drive a little further this year to compete then that is what we are going to do."
The junior girls had a strong showing, placing second out of 10 teams.
"We were edged out by Lakeside but gave them a run for their money," said Koonce, who noted the Lady Cats beat quality programs like DeQueen, Acorn, Waldron and Heavener, Oklahoma.
For Lady Wildcats brought home individual awards.
Clarabeth Black finished seventh out of 100 runners. Addy Seymour finished eighth. Carly Meadows was 10th and Emma McGee placed 13th. Lilly Taylor finished one place out of medaling.
The junior boys had two runners pick up individual awards. Jacob Neugebauer was eighth out of 103 entered and Jay Reep was 19th. Zachary McMillon finished one place out of medaling.
Sponsor Content
Comments