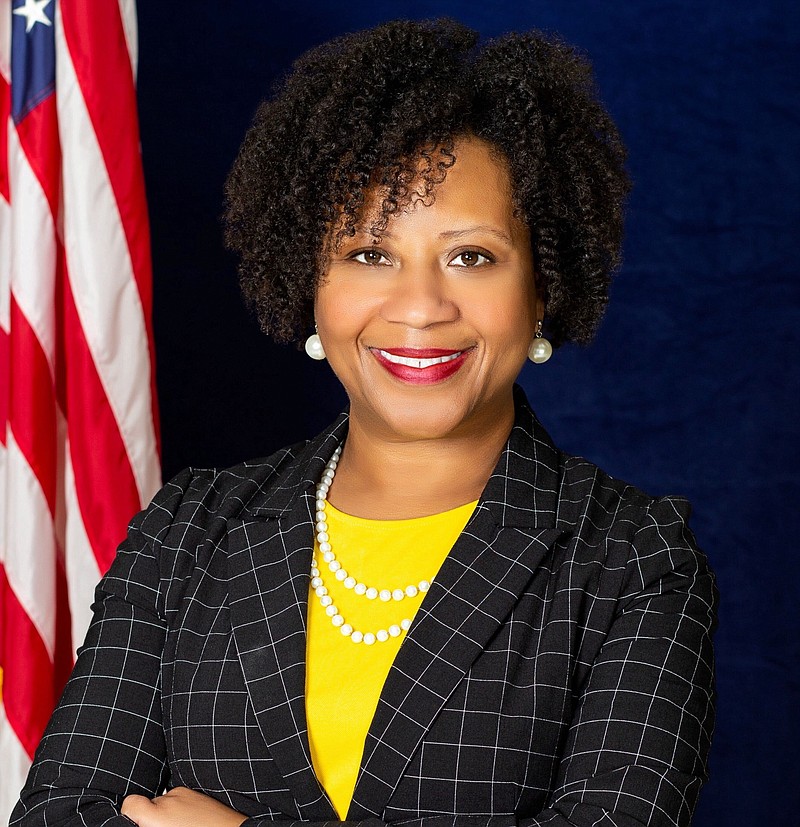 I would like to dedicate today's column to my sister, Vemetric Smith-Foster.
Let me explain why. Today, as I type this, is her birthday. She would have been 49 years old. September is Sickle Cell Disease Awareness Month, and she was diagnosed at the age of 5 years old. Her life was a testimony of strength and I believe it is what we all need right now.
Many may not understand exactly what Sickle Cell is, and although I have the trait, I must admit I was not as knowledgeable as my sister was concerning all of the effects of it. She had the disease and because of it, she would suffer from pain crises and had to go through many blood transfusions from the time she was diagnosed until she passed away. Sickle cell is a red blood cell disorder, where instead of being round like healthy blood cells, the cells are "sickle" shaped. This prevents oxygen from being carried to your organs as needed. Because of that, sickle cell patients are usually fatigued and have extreme joint pains. That description is minor compared to the actual pain. It is extreme, to say the least! In her case, the strongest medication could not completely relieve it. She spent much of her life in some sort of pain, but she did not look like what she went through!
For those who knew Vemetric, you may have never known that she was predicted by doctors at her diagnosis to never see the age of 17 years old. Not only was she not to see adulthood, but she was told that she would not be able to have children. Many would never imagine the type of pain she suffered as she worked in the school system as what was then a teacher's aide. Not much bigger than some of the elementary school children in her class, you would never think that behind that infectious smile she might be hurting. She worked as a teller at First Financial Bank for several years, but Simmons Bank was her final spot to share her amazing customer service! A few of you might remember while she was pregnant with the child she was never supposed to have, she also worked part time at Stage Department Store.
Vemetric lived to be 46 years old. She and her husband Stevie were blessed with a beautiful baby boy, her "miracle baby." She defied the odds of her disease and the limitations placed on her by the doctors. You see, my sister would not be a statistic, she would be an exception to the rule! She lived life to the fullest and I believe she had no regrets. She was quiet, but she loved loud! She was small in stature, but her heart and smile were big! She was basically given a death sentence, but she gave this world a book of living! She was my baby sister, but she taught me so much!
When I decided to run for mayor, she was a huge part of my motivation. Although she passed away months before I made the decision, her spirit never left me. Since becoming the mayor, I have adopted the name Mayor Sunshine with the acronym M.A.Y.O.R. which stands for Making Achievements Yielding Outstanding Results. My sister Vemetric did just that! So, I think it is important for us all to believe in the power of our God given strength. Odds are in place to overcome them. Your goals are too small if they keep you in your comfort zone! We can all do more to be more than what statistics may say about us. How do I know that to be true you ask? My sister did exactly that! It is what we were raised to do. I believe you were too!
Veronica Smith-Creer is the Mayor of El Dorado. She can be reached at [email protected]
Sponsor Content
Comments