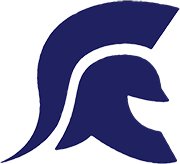 DEQUEEN - Parkers Chapel's golf teams traveled to DeQueen on Wednesday.
The Trojans shot 131 to claim victory in a tri-match over DeQueen (135) and Cossatot (162).
Reid Cates shot 39 to lead the way followed by Spencer Frisby (45), Jackson Ellerbe (47), Brayden Cotterman (54), Caleb Barnes (56) and Trey Rogers (58).
The Lady Trojans shot 159 to finish second behind Cossotat's 146. DeQueen shot 165.
Bella Frisby led the Lady Trojans with 49 followed by Franzi Kahlert (52), Hannah Brotherton (58) and Reaux McAuliffe (66).
Parkers Chapel will take on Fordyce, Junction City and El Dorado's JV squad in a tri-match Tuesday at the Lions Club.
Sponsor Content
Comments