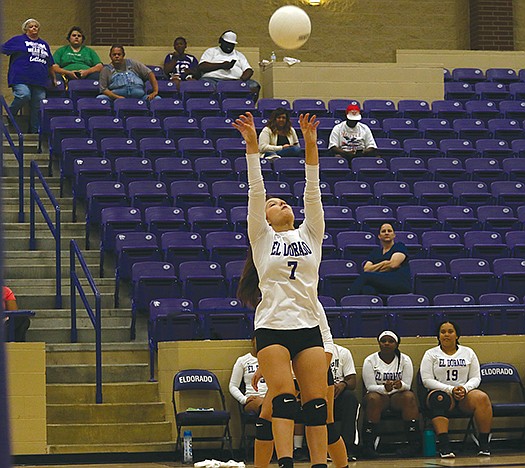 Siandhara Bonnet/News-Times El Dorado's Alex Pepper runs a set during the Lady Wildcats' match against Hot Springs Lakeside at Wildcat Arena during the 2019 season. El Dorado fell to Hot Springs on Thursday.
El Dorado's volleyball team hosted Hot Springs Thursday at Wildcat Arena.
The Lady Wildcats lost the varsity match 25-7, 25-22, 25-18 and also fell in the JV contest 25-14, 25-23.
The varsity Lady Cats fell to 0-6 on the season.
El Dorado's freshmen won 14-25, 25-13, 15-13 and improved their record to 3-1.
El Dorado will be on the road next week with conference matches at Texarkana on Tuesday and Lake Hamilton on Thursday.
Sponsor Content
Comments