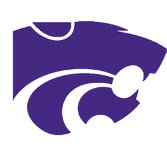 Delayed by rain and lightning, El Dorado's golf match at Hot Springs Lakeside Thursday was limited to nine holes with the Wildcats finishing with a team score of 171 to finish 15 strokes behind the Rams.
Miller Wallace had a 41 with Preston Howard and Keaton Michael each shooting 42 for the Wildcats.
Aaron Ezell rounded out EHS with a 46.
Aubrey Marx had a 45 for the Lady Wildcats, who had a team score of 139.
Hope Walthall shot a 46 and Lani Hammock finished with a 48 for El Dorado.
El Dorado will host Crossett and Magnolia Tuesday at Mystic Creek.
Sponsor Content
Comments