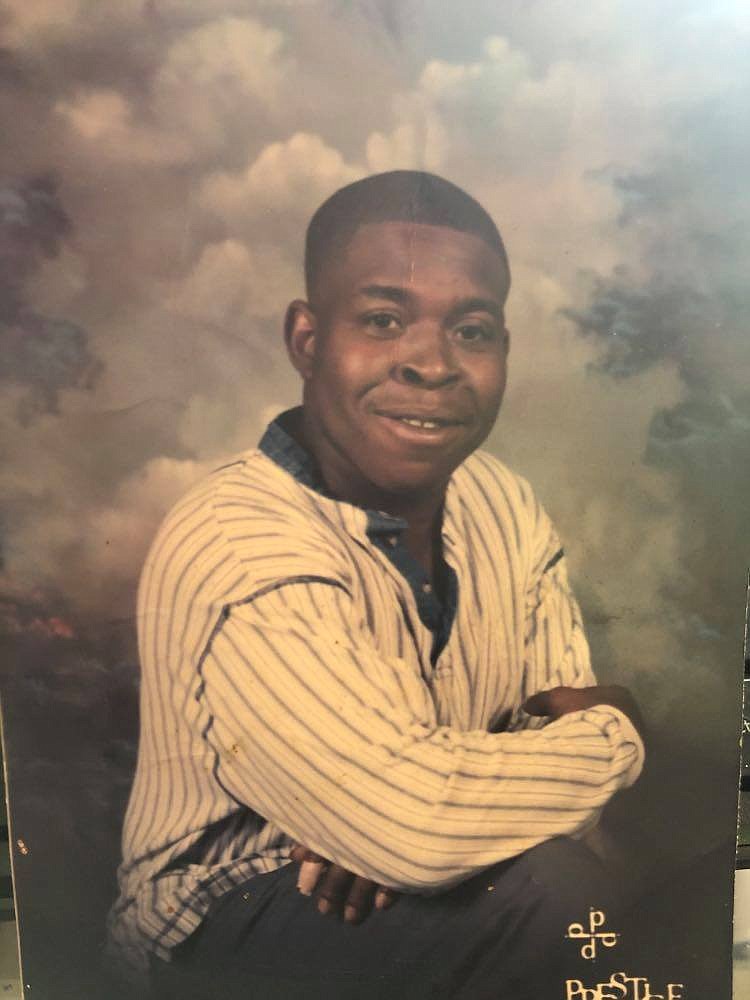 Malone, Jr.
Eddie Joe Malone Jr, fondly known by family and friends as "Uncle Jr" was born September 18, 1969 in El Dorado, Arkansas to Susie Ellen Welch and Eddie Joe Malone Sr. Eddie Joe attended El Dorado High School.
He was employed by Con-Agra for numerous years. Then he sought employment with Mussop of El Dorado.
Eddie Joe was the life of the party, He was well known and loved by many. He never met a stranger and could/would carry on a conversation with anyone concerning anything.
On February 5, 1993, he gave his hand in marriage to Melisa Williams.
He was preceded in death by his grandmother, Mary Sue Malone and grandfather, Jody Malone and cousin, Michael Welch.
He is survived by his wife Melisa Williams of El Dorado, Arkansas; his mother, Susie Ellen Welch of El Dorado and father, Eddie Joe Malone Sr. of Little Rock, Arkansas; three daughters, Christine (Devario) Land, Brashonica Davis and Zyeanna Shaw; eight grandchildren; three sisters, Angela Malone, Shanta (Christopher) Robinson and Monica Malone; one brother, Robert (Eureka) Malone and a host of nieces, nephews, relatives and friends who will miss him dearly.
Service will be held Saturday, September 12, 2020, 11:00A.M. Morning Star Cemetery, El Dorado, Arkansas
Officiated by Deacon Charles Malone, FAMILY ONLY Visitation will be held Friday 3:00-4:00pm.
Public Visitation From 4:00 – 5:00 pm.,under the direction of Andrews Funeral Home.
Sponsor Content
Comments