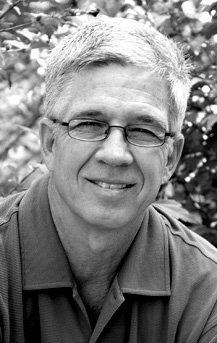 When taking into account Jesus' statement, "As it was in the days of Noah, so shall it be the days of the coming of the Son of Man", the Land of Nod must be observed. The time was evil, without question. Violence, corruption and base/sinister morality defined the world with only Noah and his family shining as the lone star of righteousness. They were not by any means a perfect family but their righteousness was perfected by their faith at work for the things unseen. No doubt, the scoffing, jeering and mocking of the desert ship-building project by the people in the Land of Nod was a thorn in their side. For the inhabitants of Nod, the Ark building project was foolish, senseless, and useless. Yet, Noah and his crew were never swayed to stop or change course. God had said it, God meant it, and that was that! Even for 100 years and everyday for 100 years—-the task to build the boat for the oncoming flood was first and foremost.
Peter gives all who will listen the same type of instruction Noah must have given his family: His divine power has given us everything we need for a godly life through our knowledge of him who called us by his own glory and goodness. Through these he has given us his very great and precious promises, so that through them you may participate in the divine nature, having escaped the corruption in the world caused by evil desires. For this very reason, make every effort to add to your faith goodness; and to goodness, knowledge; and to knowledge, self-control; and to self-control, perseverance; and to perseverance, godliness; and to godliness, mutual affection; and to mutual affection, love. For if you possess these qualities in increasing measure, they will keep you from being ineffective and unproductive in your knowledge of our Lord Jesus Christ. But whoever does not have them is nearsighted and blind, forgetting that they have been cleansed from their past sins. Therefore, my brothers and sisters, make every effort to confirm your calling and election. For if you do these things, you will never stumble, and you will receive a rich welcome into the eternal kingdom of our Lord and Savior Jesus Christ. 2Pe 1:3-11
Has our world become the Land of Nod? Is Christianity under fire? Has the Pandemic of 2020 caused people of faith to reconsider their faith? Have families stopped building the "Ark"? When God put the Rainbow in the sky he said to Noah: The LORD smelled the pleasing aroma and said in his heart: "Never again will I curse the ground because of humans, even though every inclination of the human heart is evil from childhood. And never again will I destroy all living creatures, as I have done, Gen 8:21. "Evil inclination" would continue for mankind after the flood, yet God knew a plan was coming to defeat evil once and for all. That plan occurred 2020 years ago when a baby boy was born in a small "ark" called a manger. The cattle and the sheep were there, even Shem, Ham and Japheth were there as a lone star shone and lighted the House of Bread! This light still shines today—-even in the land of Nod—for Jesus has said, "You are the Light of the world."
God, help us to keep our lights burning bright! Help us to keep Oil in our lamps at all times! Help us to hasten and look forward to the coming of the Bridegroom! Even in the Land of Nod—-may we cast our eyes up for our redemption draws nigh!!
Scott and Jane Johnson minister with East Faulkkner Church of Christ and BRG Bible. Bible questions can be set to [email protected]
Sponsor Content
Comments