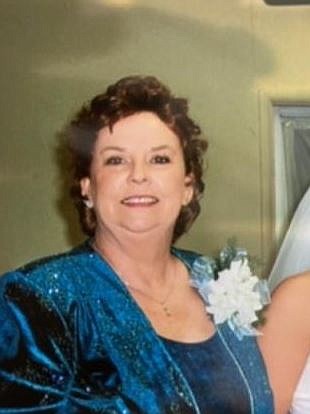 Spriggs
Sheila May Jerry Spriggs age 62 of Old Union went home to be with the Lord on Tuesday, September 8, 2020 at the John R. Williamson Hospice House. Sheila was born on January 9, 1958 in El Dorado to the late Shirley Frisby Jerry and Lavelle Jerry.
Sheila was affectionately known as "She She" by all. Her sweet soul and big heart were evident by the way her presence touched the lives of all of her family and many friends.
Sheila was a dedicated wife, mother and grandmother. She attended countless sporting and cheerleading events, while raising her children and grandchildren. She enjoyed many fishing, camping and traveling trips over the years, having made many special memories with family and friends.
Sheila was preceded in death by her parents, Lavelle and Shirley Jerry, and by her infant baby girl, Mandy Lynn Spriggs.
Those left to cherish her memory include; her devoted husband of 44 years, Dennis Clayton Spriggs of Old Union; one son, Clay Spriggs and wife Megan of Old Union; one daughter, Lindsey Colvin and husband Jason of Jackson, MO; seven grandchildren, Chance Spriggs, Carson Spriggs, Baylee Colvin, Emmy Colvin, Beau Spriggs, Jay Cooper Colvin, and Kade Spriggs; two sisters, Carol Robins and husband Ronnie of El Dorado, and Linda Spooner and husband Jon of Watauga, TX; also, her sister in law and special caregiver, Debra DeFee.
Visitation will be from 6:00 pm until 8:00 pm on Thursday, September 10, 2020 at Perry's Funeral Chapels.
Graveside services will begin at 10:00 am on Friday, September 11, 2020 at Union Baptist Cemetery, with Bro. Don Travis officiating. Burial will follow under the direction of Perry's Funeral Chapels.
Face coverings are strongly suggested when entering the building for visitation.
Please sign our online guestbook at www.perrysfuneralchapels.com
Sponsor Content
Comments