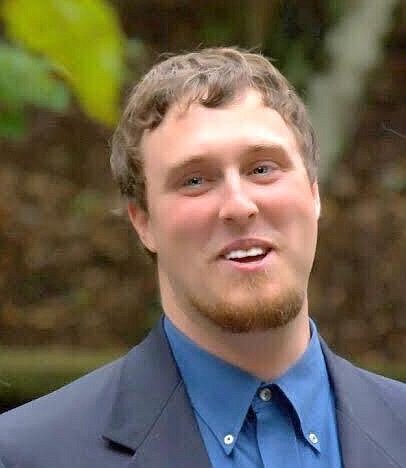 I first volunteered at the Salvation Army when I was a kid. I don't remember exactly how old I was, but my mom went to help serve lunch and she took me with her. It was at the same spot where the Salvation Army sits now. As I recall, we served sandwiches.
When I moved back to El Dorado as an adult, I was asked to join the board of the local Salvation Army. It was an honor and a privilege to accept that invitation in December of 2017. I am still on the board today. After being on the board for a while, I decided that I wanted to be more involved, so I showed up one Sunday after Mass to help serve lunch. It became something I did almost every Sunday, at least before the advent of COVID-19.
We don't serve sandwiches anymore either. We serve hot plate lunches to the folk who pass the doors of the Red Shield Diner, and let me tell ya, they are quite good. Our chicken spaghetti will make you raise up and slap your mama. Chef extraordinaire Nick Wilson (who graduated El Dorado High School the year after I did) does a bang-up job in the kitchen. I've cooked with him on Saturday morning, so I know.
I haven't helped out in the Salvation Army kitchen for a number of months now because of guidelines set in place due to COVID-19, but I learned very recently that a small number of volunteers can come back again, so I'll be glad to get back to it.
Before the pandemic, it had really become one of the things I looked forward to every week. I have really enjoyed getting to know the other volunteers and Army staff as well as the people who come in and eat with us regularly.
It keeps things real for me. I have been blessed to grow up the way I did and have the life that I do, and I have never experienced many of the things that the people to whom I serve food at the Salvation Army experience as part of their everyday lives. It's easy for me and people who have lived the sort of life I've lived to get wrapped up in our own concerns and to have our gaze fixed so steadily upon ourselves that we lose a realistic perspective. That is to say, we forget how fortunate we are to have a safe, warm (or air-conditioned, as the case may be) place to sleep every night and food on the table when we wish. Even more than that, we forget that we don't live in situations and have the struggles that can make those things hard to come by. There is much of the world for whom this is not the case, and the truth is you don't have to go far to see it. You don't have to leave the Land of the Free. Indeed, you don't even have to leave town.
Helping out at the Army keeps me grounded in the realities of the world and many who live in it.
The reason I started doing it, though, is because after praying one day I wanted to better learn to see Christ in the face of the people I knew I'd meet at the Salvation Army. Because make no mistake, He is there. He tells us so in no uncertain terms in the 25th chapter of St. Matthew's Gospel:
"When the Son of Man comes in his glory, and all the angels with him, he will sit upon his glorious throne, and all the nations* will be assembled before him. And he will separate them one from another, as a shepherd separates the sheep from the goats. He will place the sheep on his right and the goats on his left.
Then the king will say to those on his right, 'Come, you who are blessed by my Father. Inherit the kingdom prepared for you from the foundation of the world. For I was hungry and you gave me food, I was thirsty and you gave me drink, a stranger and you welcomed me, naked and you clothed me, ill and you cared for me, in prison and you visited me.'
Then the righteous* will answer him and say, 'Lord, when did we see you hungry and feed you, or thirsty and give you drink? When did we see you a stranger and welcome you, or naked and clothe you? When did we see you ill or in prison, and visit you?'
And the king will say to them in reply, 'Amen, I say to you, whatever you did for one of these least brothers of mine, you did for me.'
Then he will say to those on his left, 'Depart from me, you accursed, into the eternal fire prepared for the devil and his angels. For I was hungry and you gave me no food, I was thirsty and you gave me no drink, a stranger and you gave me no welcome, naked and you gave me no clothing, ill and in prison, and you did not care for me.'
Then they will answer and say, 'Lord, when did we see you hungry or thirsty or a stranger or naked or ill or in prison, and not minister to your needs?'
He will answer them, 'Amen, I say to you, what you did not do for one of these least ones, you did not do for me.'
And these will go off to eternal punishment, but the righteous to eternal life."
Lest you think, Faithful Reader, that I started volunteering at the Salvation Army because of the fear of Hell, I tell you that is not so. I say again I did it because I wished to better know Christ in the face of the people I would meet there. The fear of Hell never entered my mind. But as a Catholic, I am mindful of these words of Christ and how seriously He takes our choices regarding those less fortunate than ourselves. We will learn to love those people or, if we do not, then we will abide where love is not since that love is not in us.
Learning that love, though, I can attest, is its own reward. It is a joy, and those who do not do it impoverish themselves in a way they likely do not even see or understand. Their poverty is greater even than that of the hungry and the homeless.
I say all of that to say this. Think of a way you can serve those less fortunate than yourself, and do it regularly. If you can, find something that places you into direct contact with the people you've decided to serve. It will keep you grounded, like I said, and that's really important. Especially in a society like ours.
But more than that, if you approach it with openness and sincerity of heart, you will grow in ways you did not foresee. It will make you better, I assure you, and it will likely change your outlook on the world. You will see more, and you will be more.
For instance, come on down to the Salvation Army (once the world gets a bit more back to normal, of course). We'd love to have you.
'Til next week.
Caleb Baumgardner is a local attorney. He can be reached at [email protected]
Sponsor Content
Comments