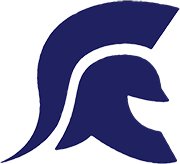 Parkers Chapel hosted Harmony Grove and Caddo Hills in golf action Tuesday at the Lion's Club. The Trojans and Lady Trojans both earned lopsided victories.
The Trojans shot 127 to beat Harmony Grove's 152 and Caddo Hills' 164.
The score was the best of the season for Parkers Chapel.
PC's Reid Cates shot 40 and tied Junction City's Jacob Orr for medalist honors.
Spencer Frisby shot 41, Caleb Barnes 46 and Jackson Ellerbe 51 to round out the Trojans' scores.
Brayden Cotterman and Trey Rogers shot 63 and 66, respectively for PC.
Coyt Sellers shot 52 for Junction City.
The Lady Trojans scored 152 to easily best Harmony Grove (176) and Caddo Hills (183).
Freshman Bella Frisby shot 45 to win medalist honors by eight strokes. Hannah Brotherton scored 53 with Franzi Kahlert (54) and Reaux McAuliffe (59) rounding out the Lady Trojans' scores.
Sponsor Content
Comments