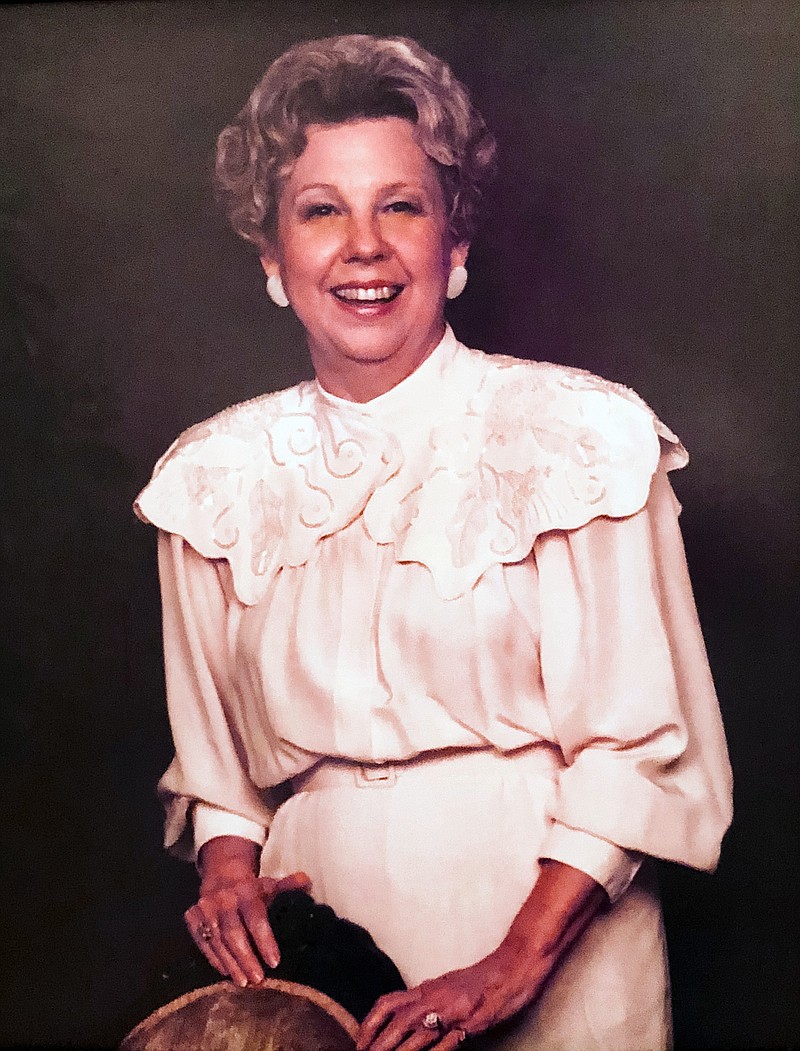 Smith
Mary Alice Smith passed away on September 3, 2020, at the age of 94 at Hudson Memorial Nursing Home in the faithful care of her providers. Mary Alice is survived by a daughter, Pam Byrd and her husband, Dr. Charles R. Byrd, of Shreveport, Louisiana; a son, O. Dan Smith of St. Louis, Missouri; four grandchildren, Dr. Ron Byrd and his wife, Hannah, of Austin, Texas; Mary May and her husband, Brooks May of Shreveport, Louisiana; Jim Pat Byrd; Brooks Byrd of Austin, Texas; and seven great-grandchildren, Hayden Byrd, Patrick Byrd, Porter May, Elizabeth May, Michael Byrd, Charlie Byrd, and Brooksie Byrd. She was preceded in death by her husband of 69 years, Othar Smith, and her son, John Wharton Smith.
Mary Alice was born in El Dorado, Arkansas, to Gladys Alice Kirl from Bachelor/Pointe Coupee Parish, Louisiana, and Clarence Lee Daniels from Wesson, Arkansas. Her childhood was extraordinary. Her father was the Union County Jailer. Her mother managed the day-to-day operations at the county jail that included cooking meals for the trustees and inmates. She spent her childhood living atop Union County Courthouse in the jailer's apartment.
During one of the attempted escapes where firearms were discharged, Mary Alice was well-protected. During her childhood atop Union County Courthouse, gentlemen callers were subjected to an extra level of security when they picked her up for dates. They were escorted up the secured elevator to the jailor's household. One of the benefits of living in bustling downtown El Dorado at the time was the opportunity to frequent the Rialto Theatre, enjoying the latest featured film releases.
She attended Southside Elementary School, Rogers Junior High School, and El Dorado High School. Her first job was as a telephone operator at Southwestern Bell Telephone Company.
Mary Alice was later employed at the Teen Age Club (TAC House) in El Dorado. Post-football game dances, proms, all-night-graduation parties for seniors, and other weekly activities created many memorable occasions. Some people may remember Mrs. Smith as having the keen nose of a bloodhound for detecting pre-event sips of hard libations before attending the TAC House's dances and proms. She even sniffed and screened band members as John Fred & His Playboy Band experienced.
Later, Mary Alice returned to Southwestern Bell Telephone to work in the business office until retirement.
She had an impeccable taste in clothing, if nothing more than to look glamorous for a routine errand. Mary Alice would often embellish gorgeous newly-bought dresses with an extra touch of beads or lace. She was creative with flowers, art, and other crafts. Her home was aesthetically appointed with an unusual assortment of eclectic home decor items.
Mary Alice was a life-long member of First Baptist Church. She also maintained a full and active service to the community throughout her retirement, including the Ladies Auxiliary of the VFW.
No public services are scheduled at this time in consideration of COVID-19 precautions. Cremation arrangements were entrusted to Young's Funeral Directors.
Memorial contributions may be made to SAFA, 526 West Faulkner Street, El Dorado, AR 71730 or to the charity of your choice.
Condolences may be made at www.youngsfuneralhome.com
Sponsor Content
Comments