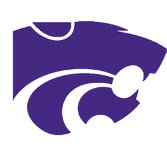 El Dorado's tennis teams played Hot Springs and Benton Tuesday.
Kasynn Neely and Millee Mobley both lost their girls' singles matches. Neely fell 8-1 while Mobley lost a close 8-6 decision.
"Hard fought, (Mobley) didn't quite get into the groove until the end of the set," said El Dorado coach Rex Hayes.
"I think best 2 of 3 is going to a better format for her come conference tournament."
In boys' singles, the Wildcats' Baylor Blackburn (8-4) and Wenhua Huang (8-0) both earned victories.
"Great job for both boys in singles," Hayes said.
In girls' doubles, Lynley Smith and Caroline Byrd prevailed 8-4.
"This was a much needed win for these two. Our first few matches were very tough, and I commend them for riding it out," said Hayes.
Sponsor Content
Comments