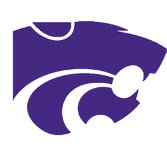 El Dorado's Hope Walthall traveled to Gladewater, Texas on Sunday to play in the Northern Texas PGA Junior Tour's Medalist Tour: East 600. Walthall shot 84 to win the Girls 15-18 division at Tempest Golf Club.
Walthall won by a single stroke over Hannah Mair of Frisco, Texas with Hailey Richard of McKinney, Texas third with an 87.
Walthall scored a birdie on No. 10 and carded eight pars in the round, including a run on 11, 12 and 13.
"Number 10 was a par 5 with a creek guarding the green," said Walthall."I hit a pretty good drive, about 150 out but the wind was blowing hard in my face, so I clubbed up. I was a little hesitant because I didn't want to go in the creek and get a penalty, but then again, I knew I could get there. I went for it and I ended up making it over and ended up two putting for the bird."
The sophomore said she was happy to compete against girls from outside this area.
"Overall, the round was good for me," she said. "I had a few bad shots and like two bad holes, my last two. But overall, I played well."
El Dorado's golf teams are scheduled to travel to Benton on Tuesday.
Sponsor Content
Comments