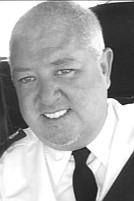 A while back I read a post that someone had shared on Facebook. It simply said this: "Do you ever wonder what others think of you? Simply ask the question and post it to your page. The answers will astonish you." The answers that came back in a lot of the posts left people feeling so much better about themselves. They did not realize how others truly saw them.
We live in a society that tells us that we must look a certain way, speak a certain way, or act a certain way. It is kind of sad to me how so many people are so concerned about what others think or how others view them. This leads to uncertainty, self-doubt and at times even depression.
In a recent Liberty Mutual commercial, they do this bit with a caricature artist. She starts out by saying "As a caricature artist I appreciate what makes each person unique." If you have ever had a caricature done or seen one of a loved one or friend, you will notice certain over exaggerated features. Caricature artists are amazing because they zero in on certain features and pay attention to the details that others may overlook. In the commercial, when she is finished drawing her model which happens to be the camera man with an oversized sub sandwich and a long-billed hat, the drawing was spot on. Upon revealing the picture to her model, he simply said, "I don't see it." Here was an exact replication of him and he did not even realize it. Folks, there are a lot of people today who cannot recognize themselves. They do not see what others see in them. I once had a pastor ask our congregation this question. "When you look into the mirror, what do you see?" Think about that for a moment and let that sink in. He went on to say, "I hope that you see a reflection of Jesus."
As believers our concern needs to be "Do others see Jesus in me?" We are called to be His disciples and reflect His love, grace, and mercy to others. We should reflect His presence to the point that He is visibly recognized to others by our walk, our talk, and the way we live our lives.
If you do not see Him, do not turn to Facebook for validation, ask Him how He sees you. The response will astonish you!
Romans 8:29" For those whom He foreknew, He also predestined to become conformed to the image of His son, so that He would be the firstborn among many brethren."
Go reflect His light in a dark world, even while STILL wearing a mask! Be safe and God's continued blessings! He Is Faithful!
Captain Jason Perdieu is Corps Officer for the Salvation Army of El Dorado.
Sponsor Content
Comments