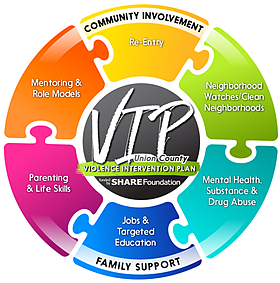 Early intervention and education are not just "feel good" catchphrases; they really work at reducing the cost the U.S. pays in treating victims of substance abuse and the disease of addiction.
Prevention aimed at teenagers is particularly important due to the process the brain is going through at this time in life. Neuroscience studies have discovered that the brain is going through a complex development process during adolescence, which lasts until around the age of 25.
Evidence suggests that the young prefrontal cortex of the brain, the region responsible for making judgments, is one of the reasons teens are at risk for experimenting with drugs and alcohol. Abuse during this time can have a lifelong effect on the brain's ability to control impulses.
The earlier a person uses drugs or alcohol, the more likely they are to develop addiction to drugs or alcohol. In fact, the National Council on Alcoholism and Drug Dependence (NCADD) reports that children who use drugs or alcohol before the age of 15 are five times more likely to develop alcohol or drug dependence and addiction issues. NCADD is an American advocacy organization focused on alcoholism, drug addiction and the consequences of alcohol and other drug use.
Other activities that commonly occur during October are Red Ribbon Week and the bi-annual Drug Take Back event. Red Ribbon Week is the largest drug-abuse prevention campaign in the nation and occurs each year from October 23-31. This year's national theme is, Be Happy, Be Brave, Be Drug Free.
Red Ribbon Week is in memory of Enrique "Kiki" Camarena, a Drug Enforcement Administration Agent who was tortured and killed in Mexico in 1985. In honor of Kiki's memory and his battle against illegal drugs, friends and neighbors began to wear red badges of satin. Parents then began to form coalitions using Camarena as their model while embracing his belief that one person can make a difference. These coalitions adopted the symbol of Camarena's memory, the Red Ribbon. Today, the Red Ribbon serves as a catalyst to mobilize communities to educate youth and encourage participation in drug prevention activities.
On October 24, 2020, communities across the nation will participate in Drug Take Back events. Due to COVID-19, the large Union County take back will not take place. However, right here in Union County there are four (4) permanent disposal boxes that residents can use. They are located at the El Dorado Police Department, Junction City Police/Utilities Department, Smackover Police Department and the Union County Sheriff's Office on American Road.
While October is designated as National Substance Abuse Prevention Month, there is no bad time to dedicate resources that are necessary in teaching both pre-teens and adolescents alike about the harmful consequences of drug and alcohol abuse.
Taking a moment to teach, volunteer, or learn more about addiction during the month of October can help save lives. For more information, contact Jill Weinischke with TOUCH Coalition at 870-864-5081, ext. 2029.
SHARE Foundation is a non-profit in Union County whose mission is to improve the health and well-being of the community. The Union County Violence Intervention Plan (VIP) was developed in order to make available a network of area supports, opportunities and activities focused on best practice strategies for a community committed to changing the odds for individuals and families in need. The VIP can be viewed at www.sharefoundation.com or you can call Debbie Watts, SHARE Foundation VP of Community Impact for more information at (870) 881-9015.
Sponsor Content
Comments