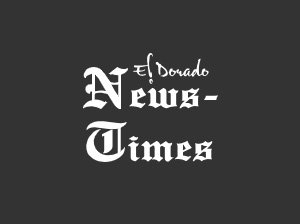 Though 2020 revenues have dropped slightly, city finances are continuing to fare well in the midst of the coronavirus (COVID-19) pandemic, El Dorado City Council members learned during a Finance Committee meeting this week.
Council Member Vance Williamson, who chairs the committee, also apprised council members of other financial activity that is coming down the pike, including an effort to clearly understand federal guidelines on how to expend more than $748,000 that has been awarded to the city as part of the Coronavirus Aid, Relief and Economic Security (CARES) Act.
The $2.2 trillion stimulus package was signed into law by President Donald Trump in March to help stabilize the U.S. economy, which was upset by the COVID-19 outbreak.
"Overall, we're in real good shape," Williamson reported Thursday. "We're doing really good, compared to a lot of other cities."
He walked council members through a breakdown of each of the city's sales tax categories, saying there is a slight revenue decrease in each category, except for the one-cent El Dorado Works tax, which is earmarked for economic development, municipal infrastructure and quality-of-life projects.
Through Sept. 30, the city's one-cent and quarter-cent sales taxes have each taken in about $29,000 less than the same time period in 2019, representing decreases of -1% and -2.5% percent, respectively.
Collections on a one-cent solid waste tax, which the city shares with Union County in a majority 52 - 48% split, are down by $50,100, or -1.7%, from last year, Williamson reported.
In what he called "a surprise," revenues have jumped significantly for the El Dorado Works. Year-to-date collections for the tax are up by 13.2%, or $537,559.
Williamson said the city reached 75% of its annual budget at the close of September, just ahead of 2021 budget talks, which are expected to begin next month.
He lauded city department heads for keeping expenditures down and city residents for supporting the local economy, reiterating statements he previously made.
Williamson referred to a decision by city officials in late winter to temporarily freeze spending on non-essential city services to brace for a potential economic fallout due to the public health crisis.
"If I knew back on March 15 what I know now, I could have rested a whole lot easier all these months," he said with a laugh. "We're fortunate that the citizens of El Dorado are still able to spend money and our department heads have done an excellent job of reining in expenses, as well."
Council Member Paul Choate advised the council to keep a "cautious" eye on expenditures and be mindful that another surge of COVID-19 was projected for the fall.
COVID-19 cases are reportedly on the rise in several areas around the country.
Council Member Billy Blann inquired about the status of the 2020 street repaving and drainage improvement program.
City officials and the El Dorado Works Board, which administers the sales tax of the same name, previously agreed to allocate $5 million toward the Street Department budget to bolster street repairs this year and in 2021.
The $5 million will be split pro rata for each year and divvied up among each of the city's four wards, lining out to $1.5 million per ward.
For the 2020 street repair program, council members asked Robert Edmonds, director of public works, to use the $2.5 million allocation from the El Dorado Works tax and then dip into the 2020 street budget, which comes to about $1.3 million, if necessary.
Williamson explained that the El Dorado Works money will reimburse the city's Street Fund.
"That means Robert's street budget will go into the negative first," Williamson said.
Willamson and Choate said repaving has gotten under way for small streets, while the Department of Public Works awaits the availability of a milling machine that has been reserved for bigger, more extensive jobs.
Edmonds previously said that the annual street repair schedule was delayed because of the public health crisis and Choate said Thursday that inclement weather — rain and hurricane season — has caused further delays for contractors and equipment vendors.
"Really, rain has affected our street program for the last two years. We've gotten behind the curve and we're playing catch-up with street and drainage work," Choate said.
A heads-up
Williamson also reported that the city has been awarded $748,000 in CARES Act funds.
He said the funds may be injected into the city's budget line item for salaries but he is working to hammer out the nuts and bolts of the matter.
"I'm still trying to learn all I can about it. I know it will be definitely be a shot in the arm," Williamson said.
Fire Chief Chad Mosby said he is doing the same with more than $85,000 in COVID-19 relief funds that were awarded to the fire department to pay a stipend to emergency medical technicians and paramedics.
Mosby said the amount was about $2,500 more than he requested and he is awaiting an audit to determine how much the city will have to return.
Mosby and Williamson noted that CARES money is funneled from the federal government to the state and disbursed to local communities.
Williamson also told council members that he is working with Edmonds to prepare an updated financial report from the El Dorado Water Utilities,
"We have sparsely seen a financial report from the water utilities. That has kind of fallen by the wayside. This council is the sole manager of the water utilities," he said, explaining that the council assumed the role when they voted in 2017 to dissolve the former El Dorado Water and Sewer Commission and create an advisory board for the EWU.
Sponsor Content
Comments