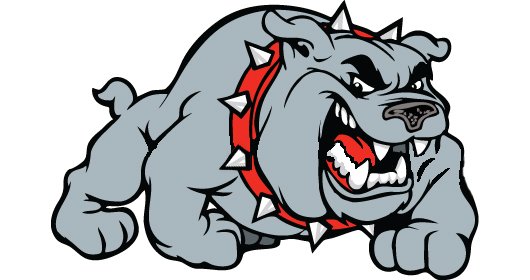 After returning to the field for their conference opener last week, Strong faces its toughest test to date on Friday.
Fordyce, the defending 2A state champions, will host the Bulldogs in an 8-2A showdown.
Game time is set for 7 p.m.
The Redbugs (6-0, 1-0) cleared a big hurdle toward claiming the conference title by topping Junction City 21-6 last week in a rematch of the 2A state finals from last December.
Fordyce took advantage of two early turnovers to take a lead they would not relinquish.
"They're the defending state champions and they seem like they didn't lose much from last year, so they look like a formidable opponent," Strong coach Sirl Wright said. "When I view them, they've got skill players, they've got size, they've got experience, especially when they're undefeated and they ran the table last year. With that taking place, they've got the confidence, they've got the size, they've got the swagger of being a state champion. They're going to be a tough opponent for anybody."
The Bulldogs (1-2, 0-1) fell to Hampton 28-0, and it was a few costly mistakes that came back to haunt Strong.
"Even though the score doesn't show it, it was more of a closer matchup than it was," Wright said. "There were a few mistakes that aided Hampton. We stopped them inside the 5 and we were on the 1 or 2, but we mishandled the ball and they dove on it for a touchdown.
"We stopped them three-and-out and they punted. They had a bad snap, but the quarterback ran a lane, got an angle and got a big run off of that. Then it was a missed coverage one time, so on three of their scores, it was just a miscue on our part that led to them to score. Other than that, we were pretty much equally matched.
"Offensively, we would execute to a certain point and then from there, the drives would stall out or it would be an untimely turnover, so it goes back to the basics of football. We've just got to get better at tackling and taking care of the ball. The ball was wet, so you've got to make sure you go back to the fundamentals.
"That's what I told the kids prior to the game, 'You've got to have two hands on the ball and not give them easy chances to score.'"
Wright said he was encouraged by his team's performance against Hampton.
"We're always going to be fighting a battle because we're pretty much playing iron-man football," Wright said. "We've got low numbers. When we get tired, other teams get to switch out players, so that's another benefit to having a team where you have multiple players that you can switch out. Our kids are the same kids that were on offense or defense or special teams. Their kids can get a breather here or there where we don't have that luxury."
If the Bulldogs are to have success against Fordyce, Wright said his team must not back down from the challenge of facing the defending state champions.
"It's the intensity factor," Wright said. "When you're playing an opponent like Fordyce or a highly-ranked opponent, you've got to bring the fight to them. You've got to hold your ground and don't be afraid of the mystique of the team. Just hold your own and attack and when you need to attack and then make sure you're sound defensively.
"Make them take more chances. With more plays in a series, they may be more apt to a turnover or a miscue versus letting them have a big run or a big pass play. You've got to play good fundamentals and make sure you capitalize on any mistakes that they give you."
Sponsor Content
Comments