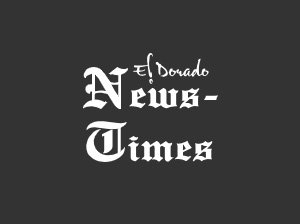 Area residents are invited to a rally that will be held Saturday outside the Union County Courthouse with a goal of educating attendees about a number of current events, including the upcoming general election and social issues, as well as to provide entertainment for the community, said Council Member Andre Rucks, who is presenting the event.
The Black Lives Matter Voices of the Movement rally is set for 4 p.m.
Rucks said attendees will be able to meet with candidates in state and federal races and learn more about ballot issues — one of which is to preserve the Confederate monument/statue on the west (Washington Avenue) side of the county courthouse.
The monument, which features an armed, Confederate soldier atop a temple-like structure, was erected in 1909 by the United Daughters of the Confederacy to honor Confederate soldiers in Union County.
The monument is listed on the National Register of Historic Places.
Calls to remove the monument from courthouse grounds began spreading in late spring, spurring demonstrations that mirrored similar events that erupted across the country in a fight that focuses on police brutality/reform, social justice and an end to systemic racism in America.
The hot-button issue ignited local protests by those who want the Confederate monument relocated and those who are in favor of keeping the monument in its spot on the corner of East Main and Washington.
Several gatherings that drew crowds downtown in late spring and early summer heightened tensions and concerns about safety, prompting one business owner to confront a group of pro-monument protesters, some of whom were armed and had congregated in front of his business across from the courthouse.
Other downtown business and property owners also expressed concern for the safety of their customers and tenants in residential spaces, with some choosing to close up shop early on some days.
The El Dorado Police Department also intervened during some of the gatherings, which were mostly peaceful.
The Union County Quorum Court stepped in and formed a committee to study the matter.
The court subsequently deferred the issue to the will of county residents, who, through petitions and letters, decided that the matter would be placed on the ballot for the General Election on Nov. 3.
Union County Ballot Issue No. 1 proposes a county ordinance that would preserve the monument on courthouse grounds.
A vote for the issue would keep the monument in place and a vote against favors its relocation.
During an El Dorado City Council meeting Oct. 8, Mayor Veronica Smith-Creer also noted Issue No. 1 is on the back of absentee ballots that have already begun going out to county residents.
She advised voters to make sure they correctly fill out their ballots.
"If you know of someone who's getting an absentee ballot, please make sure you're checking it with them, going over it with them beforehand — not after — and making sure they're answering questions correctly," Smith-Creer said.
Absentee ballots that are not completed correctly will not be counted, she emphasized.
Referring to the Confedrate monument, Rucks said, "That's not the type of thing we need in our community."
"We're trying to heal our community. We don't need any type of … items that stand for separation and divisiveness," he continued. "We're asking y'all to do what's right and please vote to bring that statue down."
People who plan to attend the rally Saturday need not worry about tension, he said, explaining that the purpose of the event is to ensure that county residents are well informed when they head to the polls and to help ease tensions with a festive atmosphere.
"We're going to have a nice little protest," he said.
Candidates who are expected to be attendance include George Calloway Jr. (D), who is challenging incumbent Rep. Sonia Eubanks Barker (R) for the Arkansas House of Representatives District 7 seat; Keidra Burrell (D), who is facing incumbent Sen. Trent Garner (R) for Arkansas Senate District 27; and William H. Hanson (D), who is running for U.S. Congress District 4, a position that is held by opponent Rep. Bruce Westerman (R).
Local attorney Caleb Baumgardner and Wanda Young, chairman of the Union County Democratic Committee, are also slated to attend the rally.
Entertainment will be provided by area singers, rappers, DJs and dance teams. The winner of the Little Miss Black Lives Matter pageant will also be announced, Rucks said.
For more information, call Rucks at 870-312-6873.
Sponsor Content
Comments