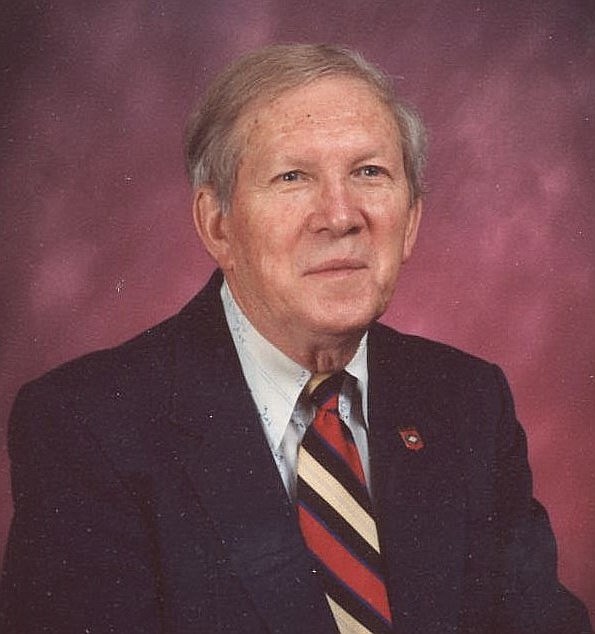 J. Richard McClendon
J. Richard McClendon, of El Dorado, AR; died on Tuesday, October 13, 2020 at his home following a brief illness.
Born in Strong, AR; he was the son of John Terrell McClendon and Zella Walton McClendon. Richard graduated from Southern State College and was a member of the Southern Arkansas University Alumni Association for many years. After college, Richard served in the U.S. Army and was stationed at Fort Lewis, WA in the late 50's. He then started a career as an insurance agent retiring from American General Insurance after 32 years; during which he was a member of the El Dorado Life Underwriters Association. Active in the community, Richard was a member of the Union County Genealogy Society, the Union County Republican Club and First Baptist Church of El Dorado.
He was preceded in death by his parents, brothers Donald and James B. McClendon, his sisters Lorene Gardner and Laura Sue Carr.
Survivors are a brother Ray McClendon of Strong along with several nieces and nephews.
Graveside services by Young's Funeral Directors will be at 11 am, Friday, October 16, 2020 at Ebenezer Presbyterian Church Cemetery near Strong with Rev. Brian Trostle officiating. Honorary pallbearers are Mike McGough, Lloyd Franques, Andy Chanler and Jeffery Sawyer.
The family wishes to thank Richard's First Baptist Church Family and Rev. Brian Trostle for the fellowship and care they provide to Richard.
Memorials may be made to Arkansas Baptist Children's Home, 222 West Pope Avenue Monticello, AR 71655.
An online registry is available at www.youngsfuneralhome.com
Sponsor Content
Comments