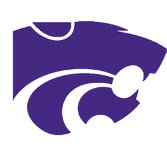 After cancelling two conference games due to COVID-19, El Dorado is playing catchup in the win department. The Wildcats will make the 4 ½ trek to Marion today for a key 6A-East matchup with the Patriots.
Marion brings a 1-5 overall record into the game and a 1-2 mark in conference. El Dorado stands at 1-3 overall but 1-0 in league play after its 44-13 win over Sheridan last week.
El Dorado coach Steven Jones said the Patriots' record could be deceiving.
"They've been up and down. They beat Sylvan Hills, who has been one of the better looking teams in our conference, so far. They lost to West Memphis, who has struggled at times this year," he said. "They hung around with Searcy, who is 3-0 in the conference. Searcy pulled away late. We have a good idea of what they're going to do on both sides of the ball. I think we have a great game plan. So far this week, the kids have been executing it."
Marion went winless in non-conference play, falling to Wynne (35-19), Bryant (57-17) and Robinson (39-7). The Patriots lost to West Memphis (20-7) before beating Sylvan Hills (10-7) and falling to Searcy (36-14) last week.
Marion brings a passing offense and a spread attack into the contest.
"They don't use a lot of tight end sets. They're mostly four wides, a lot of trips, a lot of two-by-two sets," said Jones. "Their quarterback is a returning starter who was a very good player last season. He's done a very good job so far. They've struggled a little bit offensively, but it seems like they're getting better each week. They're finding their identity.
"Up front, they're a big, physical offensive line. They like to throw it around. I think, matchup-wise, I like what I see as far as what we're going to put out on the field."
Jones said the Patriots aren't exclusively a passing offense. The Wildcats will have to be aware of the running game as well. As far as Marion's quarterback, "He's a pretty mobile guy. In my opinion, he's a drop-back passer but he's made some plays with his legs.
"They throw a lot of quick game, a lot of little, short screens, kind of like we like to do. They try to widen the box, make you play the field, not only horizontally but try to take the top of the safeties vertically. They've got speed at wideout. Team speed is probably one of their strengths."
Marion has based out of a 4-3 defensive scheme. Jones said the Patriots have talent at all three levels.
"On the back end, they've varied what they've done. Against Searcy last week, they played a lot of cover zero and loaded up as many as they could in the box to stop the run. They've played a lot of man coverage in the films we've seen," he said.
"They played some zone when they played Robinson and Bryant earlier in the year. They're multiple. They've played some man, played some zone coverages. They've played single-high safeties, two-high safeties. They really mix it up on the back end of the defense.
"They've got a big, physical defense up front. Number 55 is their best defensive lineman. We've seen him inside some, but he plays some end. He's 6-4, 245 and does a good job against the run. He's strong and physical, really gets into the tackle.
"At linebacker, number 31 has played well. It seems like he's always around the ball. You have to ID where he's at. And, they've got a big physical safety, number 3, he's 6-3, 205. He's a guy they'll roll down if they're playing cover one and add a big body to the box to stop the run. (Number) 24 is their best corner. He's shut down a couple top-notch receivers this season."
Jones would like to maintain the offensive balance the Wildcats have shown recently.
But, if the Patriots try to man up on the outside, El Dorado hopes to take advantage.
"If they play man coverage, we'll have to win the one-on-one battle outside, which we feel good about," he said. "You win those one-on-one matchups, get them back into a two-high scenario, we feel good about running the football."
As for the trip, the Wildcats' game at Jonesboro was cancelled so this will be, by far, the longest bus ride of the season so far. Jones said that won't be a factor.
"It's a long trip but it's 2020. Our kids are fired up to go anywhere to play football," he said. "If we told them we're taking an eight-hour trip, they'd hop on the bus ready to go because they're getting another opportunity to play.
"They've seen how quickly a game can be canceled and how quickly a game can be taken away. I don't expect the trip to affect us at all."
Sponsor Content
Comments