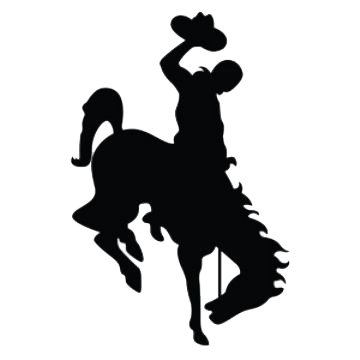 With four weeks left in the regular season, Smackover is in an unusual spot.
On Friday night, the Bucks travel to Barton in a 6-3A contest seeking not only their first win of the season, but to gain some momentum with the calendar drawing closer to November.
Game time is set for 7 p.m.
The Bucks (0-4, 0-3) enter off of a 54-6 loss to Rison, while the Bears (0-6, 0-3) were downed 40-12 at Pine Bluff Dollarway last week.
Like the Bucks, the Bears find themselves in a spot they aren't used to.
Owners of eight state championships, the Bears have won only seven games and missed the playoffs last year after a 10-win season in 2017.
They have lost 11 straight games dating back to a 60-24 win over Palestine-Wheatley last October.
"First and foremost, Barton has a very rich tradition in their football program," said Josh Wesson, who is acting as Smackover's interim coach with head coach David Osborn quarantining from potential exposure to the coronavirus outside of school.
"In regards to this year's team, they are very athletic, have some good size on both sides of the ball, and they play very hard. We will have to play assignment football and contain their speed."
One name to keep an eye on is senior quarterback Hykeem Hancock, who will also play some at receiver.
"The young man can go," Wesson said of Hancock. "He is explosive and can hurt you in space. We will have to play team football and we will need 11 hats on him when he leaves the pocket."
The Bucks fell behind Rison 12-0, but fought back in the second quarter with Austin Goodwin firing a 40-yard touchdown pass to D'Kylan Hildreth to pull Smackover within a touchdown.
The Bucks later had a game-tying touchdown called back due to a penalty, and the Wildcats seized control of the game with a defensive touchdown on the final play of the first half and a special teams touchdown on the kickoff to start the second half.
"I thought we played a great half," Wesson said. "The game of football is just like the game of life. Sometimes in life, we have some bad breaks go our way. That's what happened last Friday. We had multiple things go against us and we weren't able to bounce back. With the touchdown being called back, that was our first bad break. If we score right there, we have a tie game and momentum is in our favor.
"Follow that up with the pick-6 before the half. I will take the pick-6 on my shoulders. I put Austin in a bad spot with the play call. We just wanted to see if we could let Hildreth go make a play before half and get some momentum going into halftime. The young men believed at the half and then the kick return happened. We needed to respond and we just weren't able to."
Although Osborn couldn't attend the game, he was able to communicate with his staff at halftime of the Rison game, and he is hoping the process will be more streamlined this week for the trip to Barton.
"We worked on setting up the communications part of the afternoon and like everything else, it went crazy during the game," Osborn said. "We ended up losing connection during the early part of the game and the only clear communication we had was at halftime.
"Hard to watch the game and not be able to help make the adjustments needed. We are working on a different approach this week where I will call in to the press box and have access through the headsets via speaker phone.
"The only issue is with our livestream, there is a small delay, so I will be able to help make adjustments and changes as the game progresses, but will not be able to make any last-second calls."
If the Bucks are to pick up their first win of the season, Wesson said having confidence will go a long way toward having success.
"We need to believe in ourselves and this team," Wesson said. "We have a great group of young men that want to win. This season has been tough with COVID. That's not an excuse and everyone is going through the same things.
"That being said, last week was the first time this season we were full go with the roster. We need to play unselfish football. We need to fly around on both sides of the football. Special teams need to be better. We don't need any kick coverage mistakes, kickoff return turnovers or blocked punts. We must contain their speed and tackle well. We need to travel well and be able to lock in when we get to Barton."
Sponsor Content
Comments