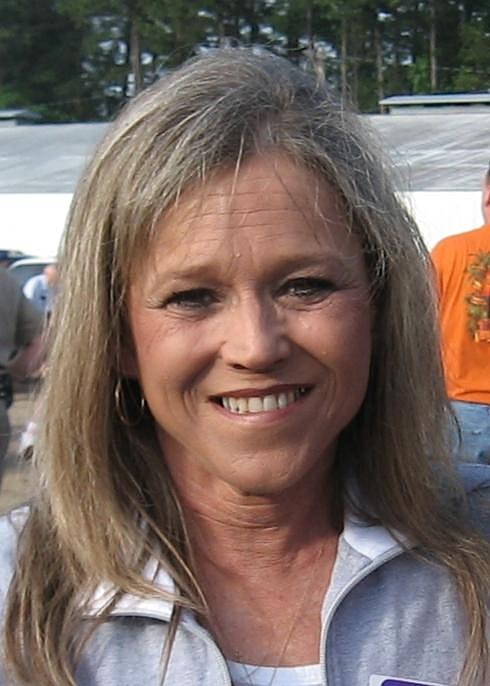 Evelyn Kay Jones
Evelyn Kay Jones, 58, of Urbana, passed away Friday, October 9, 2020 at home in Urbana.
Born on July 14, 1962 in El Dorado, she was the daughter of J.C." Goober" Massey and Diane Graves Massey of Strong.
Evelyn was retired from the Union County Sheriff's Office where she was a 911 Dispatcher and Jail Shift Supervisor.
She is preceded in death by her father; brother, John Allen Massey and a great nephew, Jaxson Lee Allen.
Survivors are her husband of 20 years, Ken Jones; a son, Jake Bennett of Strong; her mother, Diane Graves Massey of Urbana; a grandson, Ballard Bennett of Smackover; a sister, Lisa Dugal (Tad) of Strong; a niece, Ashley Simpson (Chris) of Strong; two great nieces, three great nephews and countless aunts, uncles and cousins along with many friends. She is also survived by her three fur babies, Roscoe, Holly and Zoey, that all loved to nap in the bed with her each afternoon.
A graveside service will be held 2:00 PM, Wednesday, October 14, 2020 at Green Grove Cemetery with visitation from 1:30 PM - 2:00 PM prior to the service at the cemetery under the direction of Perry's Funeral Chapels.
Memorials may be made to Life Touch Hospice 2301 Champagnolle Rd. El Dorado, AR 71730.
Online condolences at www.perrysfuneralchapels.com
Sponsor Content
Comments