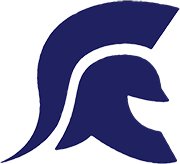 PARKERS CHAPEL – Bearden shut out Parkers Chapel 36-0 in the 8-2A opener for both schools Friday afternoon in a game that was moved up four hours in an attempt to avoid bad weather.
The teams still played under a continuous rain and combined for nine turnovers in the game.
Parkers Chapel (1-5, 0-1) trailed 16-0 at the intermission. The Trojans committed three turnovers in the opening quarter – two interceptions and one fumble.
PC, which had just converted a first down thanks to a facemask against the Bears (3-3, 1-0), lost a fumble. Bearden recovered at the 44 and, on the next play, Dominic Hammond completed a short pass to Kendrick Juniel, who weaved through the PC defense for a 56-yard touchdown reception. Juniel ran for the conversion and an 8-0 lead with 6:18 left in the first.
Bearden struck again with a short drive, taking over at the PC 24 after a stop on downs.
Hammond found Royce Cones in the end zone or a 21-yard touchdown pass. Juniel ran for the conversion and a 16-0 lead with 10:57 left in the second.
It could've been worse for the Trojans, who completed a goal-line stand in the second quarter. Bearden had a first-and-goal at the 2 before getting stuffed for minus-1 and minus-2.
After an incomplete pass, the Trojans' Blake Caldwell sacked the quarterback on fourth down.
The Bears' defense was the dominant unit on the field and continued that trend in the second half. Bearden recovered a fumble in the end zone with six seconds left in the third for a 22-0 lead.
The Bears added a score on a 12-yard run with 5:55 remaining and capped the game with Juniel's 86-yard TD run with 2:28 on the clock. Hammond ran for the conversion, triggering the mercy rule.
Sponsor Content
Comments