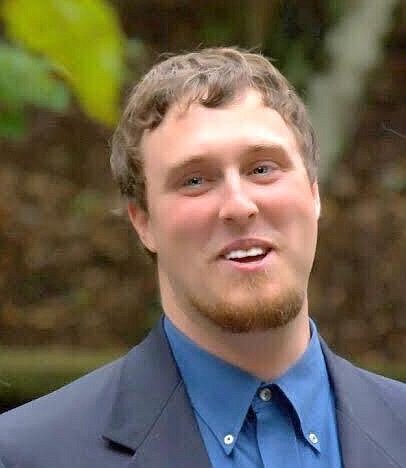 A few notes before we get started:
An encyclical is a letter written by the pope to the Catholic Faithful around the world. It can also be addressed to other Christians or anyone else the pope wishes to address. It is a written lesson on a given subject, a teaching tool. It is considered the highest form of papal teaching

At least some of you are probably familiar with the phrase "culture of life." It is often used in the pro-life movement. It was first used by St. Pope John Paul II in his 1991 encyclical "Evangelium Vitae," Latin for "Gospel of Life."

St. John Chrysostom was the Archbishop of Constantinople in the late 4th and early 5th centuries. He wrote prolifically, including an order of worship, "The Divine Liturgy of St. John Chrysostom," which is still used by hundreds of millions of Christians around the world today.
Now that you know these things, onward!
The papal encyclical Evangelium Vitae, which I referenced above, is going to be the topic of today's column. Below is a selection from it (it's pretty long) which I think is particularly pertinent right now. I'd bet that even if you aren't Catholic, you'd find something in there to like.
"By virtue of our sharing in Christ's royal mission, our support and promotion of human life must be accomplished through the service charity, which finds expression in personal witness, various forms of volunteer work, social activity, and political commitment. This is a particularly pressing need at the present time, when the "culture of death" so forcefully opposes the "culture of life" and often seems to have the upper hand.
But even before that it is a need which springs from "faith working through love" (Galatians 5:6). As the Letter of James admonishes us:
What does it profit, my brethren, if a man says he has faith but has not works? Can his faith save him? If a brother or sister is ill-clad and in lack of daily food, and one of you says to them, 'Go in peace, be warmed and filled,' without giving them the things needed for the body, what does it profit? So faith by itself, if it has no works, is dead" (James 2:14-17).
In our service of charity, we must be inspired and distinguished by a specific attitude: we must care for the other as a person for whom God has made us responsible. As disciples of Jesus, we are called to become neighbors to everyone (Luke 10:29-37) and to show special favor to those who are poorest, most alone and most in need. In helping the hungry, the thirsty, the foreigner, the naked, the sick, the imprisoned - as well as the child in the womb and the old person who is suffering or near death - we have the opportunity to serve Jesus. He himself said, "As you did it to the least of these my brethren, you did it to be (Matthew 25:40).
Hence we cannot but feel called to account and judged by the ever relevant words of Saint John Chrysostom: "Do you wish to honor the body of Christ? Do not neglect it when you find it naked. Do not do it homage here in the church with silk fabrics only to neglect it outside where it suffers cold and nakedness."
Where life is involved, the service of charity must be profoundly consistent. It cannot tolerate bias and discrimination, for human life is sacred and inviolable at every stage and in every situation.
It is an indivisible good."
St. Pope John Paul II, "Evangelium Vitae"
That last sentence is very important. Human life in an indivisible good.
There are many people, however, who try to make it one. And that reality, perhaps more than any other, is reflected in our politics. That attempted division, I submit to you, is the basis of politics today.
Simply put, there is no major political party in the United States today that seeks to protect and defend human life, from conception to natural death, in every situation and for every kind of person. Our politics do not presently allow us to put systems in place to protect the inalienable dignity and rights of immigrants, of refugees, of workers, of the sick, of the imprisoned, of the elderly, of the poor, of the dying, of the unborn, of every person. We cannot, at present, do this in the Land of the Free.
This is so because our politics pits these groups of people against one another, weaponizing certain people against others for political gain even though they have no natural quarrel with each other. We are forced to choose which of these groups we will allow to be victimized for the sake of protecting members of the other groups. Our politics morally blackmails us, and we continue to allow it happen to us year after year, election cycle after election cycle.
I am convinced that this is an intentional tactic by entrenched politicians and political strategists in both major parties in order to maintain power not just for their respective parties, but also for the political system that underpins and maintains the symbiotic relationship that the two major parties have with each other. For all their bluster, hyperbole, and wrathful talk you'll find in partisan media, the two major parties need each other and will do what is necessary to maintain the political structure and economy that benefits and maintains power for both of them. Why I believe that is a separate column, but it is something that I very much believe.
No matter who wins the election on November 3rd, the culture of death will win. It will win because we keep choosing it. To be fair to us, though, it is the only realistic choice we have at the moment.
If you're shaking your head in disbelief right now, thinking that what I'm saying is rather dystopian, well, that's because it is.
Right here, right now, I don't have an answer for all of this. It is something that I think about often. Maybe too much. But I don't have a concrete way out. Not yet.
I do know this much. In order to build a society where the right to life and dignity of every person is acknowledged, respected, and safeguarded, we are going to have to transform our society, and especially our political processes, in some very significant, foundational, even perhaps radical ways. It's going to require opening of minds and changes of heart in an awful lot of us. And then we're going to have to do the (probably incredibly difficult) task of making all that happen.
I say it will be incredibly difficult because the entire structure of our politics is built upon things not being that way. The culture of death is incredibly formidable. There's more money and power behind it than most of us can probably imagine.
And that's why I am absolutely convinced we can't get there from here.
If we want to beat the culture of death, we've got to figure something else out. I just don't know what that is yet.
But there has to be a way.
Caleb Baumgardner is a local attorney. He can be reached at [email protected]
Sponsor Content
Comments