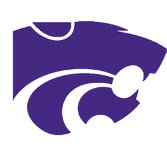 NASHVILLE – El Dorado's Jadon Cunningham set a school record Tuesday as the Wildcats competed in a cross country meet at Nashville. El Dorado's boys finished fourth in the 10-team event.
Barton's girls finished second and Barton's boys took fourth.
Cunningham finished third in the varsity boys' race, running a time of 16:46, the fastest ever by an El Dorado runner on a verified 5K course.
"This was his first time to go under 17 minutes for the year, something that he hoped to do Saturday at our home meet," said El Dorado coach John Koonce.
"He ran hard and controlled throughout the entire race. It was a course with a lot of sharp curves and a substantial hill, so to run sub 17 is quite the accomplishment."
Five El Dorado athletes won medals. In addition to Cunningham, Jacob Neugebauer was ninth in the junior boys meet. Abby Seymour was sixth in junior girls with Clarabeth Black eighth and Emma McGee ninth.
"I was proud of all the teams for the way we competed against a strong field," said Koonce.
"The temperature was warmer than normal for this time of year and we were just three days removed from our home meet. I wasn't expecting us to run to our potential but quite a few athletes really stepped up on Tuesday."
Koonce said El Dorado's next meet, scheduled for Tuesday in Clarksville, was cancelled. The varsity squad has just one more meet before conference, which will be at Lake Hamilton.
El Dorado will host a junior high meet on Oct. 19. It won't have team awards but will award the top 15 individual runners for boys and girls.
The junior boys will run at 4:45 p.m. The junior girls will run at 5:15 p.m.
Sponsor Content
Comments