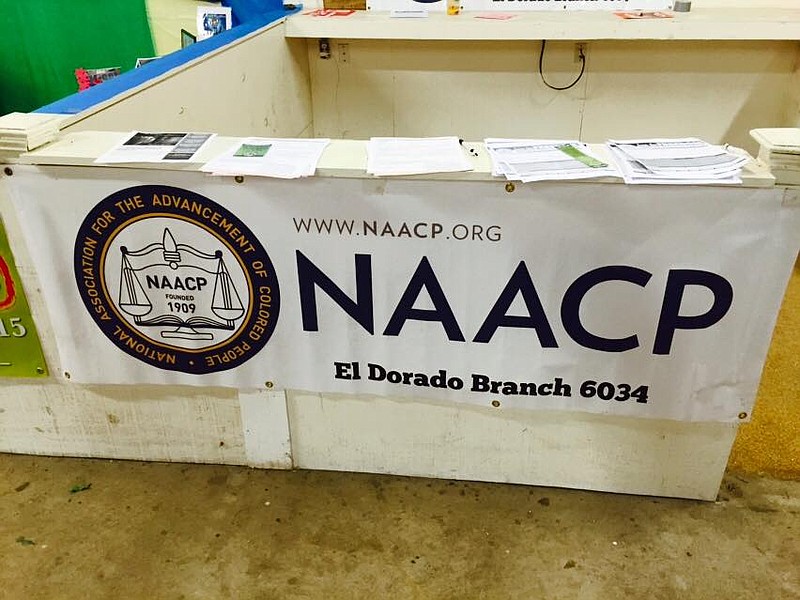 The Union County and El Dorado chapter of the National Association for the Advancement of Colored People (NAACP) will be hosting a 2020 Political Forum, focused on knowing the voting process and meeting local candidates today at 6 p.m. at the South Arkansas Community College Library.
"We want to provide information for the community, not only for African-Americans in the community but the whole community in general," Janice Bush, Director of El Dorado's NAACP explained. "If people have questions or concerns, this will serve as a forum to address what people want to know."
The "Know the Voting Process" portion of the forum will be spearheaded by the Union County Election Commission and "Meet the Local Candidates" will allow local residents to meet candidates vying for spots on the El Dorado City Council. Candidates that are slated to attend include Kensel Green, Billy Blann (I-Ward 1), Avo Vartenian and Patrick Frazier. Dianne Hammond and Paul Choate will not be in attendance due family issues, Bush said.
"We want residents to come with questions to find out what a particular candidate has in mind for their Ward. Locals may not get that opportunity at any other event," Bush said.
The NAACP will also be hosting another Political Forum on Oct. 15 at the South Ark Library called, "Know the Issues." The event will be partnered with the University of Arkansas Medical Sciences (UAMS) and former Union County Extension Agent Robin Bridges will be the speaker.
"We will invite the state and national candidates, their representatives if nothing else, to talk about the issues surrounding this year's election cycle," Bush said.
Bush also wanted to make it clear that this event is not for the NAACP to endorse any candidate but to truly provide an opportunity for community members to have their voices heard.
"Our concern is making sure we have an open and fair election. We do not endorse candidates because a lot of our membership are Democrats, Republicans and Independents. We do encourage candidates to know the issues that face the community (African-Americans) so they can answer questions effectively," Bush stated.
Bush said the NAACP wants everyone to come out and engage in a dialogue with the candidates and make sure what is important to them is being addressed.
"People deserve to know what's happening in their community and not take it for granted. Go ahead and ask your questions and hold people accountable; whether they are Republican or Democrat. One of the reasons we don't see change is we don't hold people accountable. After election day, they go home and we go home," Bush said. "Then we complain. We don't go to city council meetings, we don't do the forums, we don't even talk to our representatives anymore, and that needs to end."
Sponsor Content
Comments