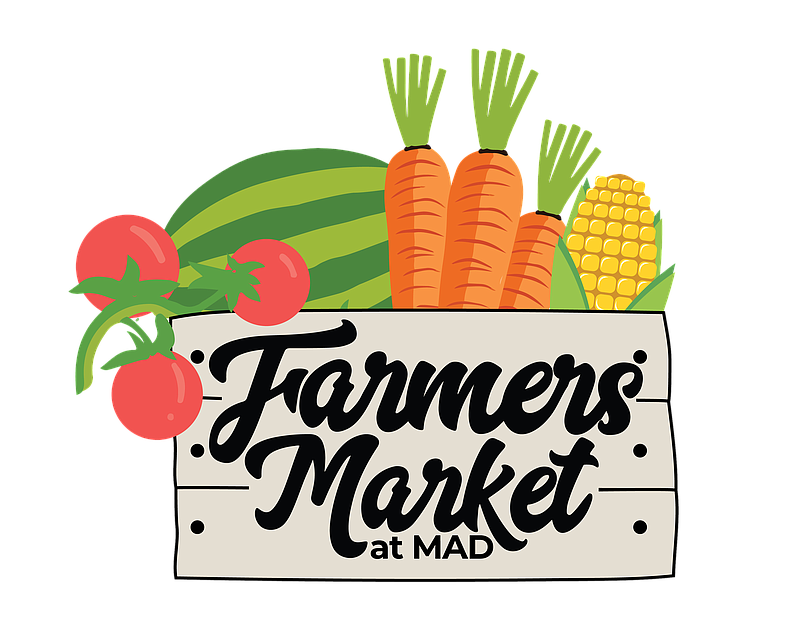 Farmers Market at MAD (Murphy's Art District) will begin its Fall Market this Saturday from 8 a.m. to 11 a.m. in the MAD Amphitheater, 105 East Locust.
"We're ecstatic to be back," Devin Cole, Farmers Market director said. "I know our farmers are excited to be back. Farmers are special people, they work all year round for just a season. And this season will be a payoff for all the hard work they've done. They get to know the customers and create a family atmosphere."
Now that autumn and cooler temperatures are here, Joanna Benson hopes people will be motivated to come out and enjoy a new addition to this year's Fall Market.
"We are so excited that the weather is cooler. During the Summer Market, it gets really hot," Benson, marketing coordinator for MAD laughed. "We're bringing back music for this Fall Market, so this particular Saturday we will have live music with Brooks Walthall."
Brooks Walthall is a versatile musician that dabbles in multiple genres including jazz, Motown and classic rock. He self describes his personal playlist as going from "Boots to Birkenstocks."
Walthall is not the only musical act that will be featured during this year's Fall Market. Slated for the weekend of October 10 is local favorite Zach Abbott. Abbott is an acoustic guitarist and self-described "southern poet turned singer/songwriter."
This Fall Market will feature new vendors as the weeks progress. Two of the vendors that will be in attendance this Saturday will be P & L Farm and Mike Senn Family Farm.
P & L Farm will have the following items for sale this weekend: sweet potatoes, onions, zucchini, beef, crafts and more.
Mike Senn Family Farm will have the following items for sale this weekend: sourdough breads, Amish bread, dinner rolls, cinnamon rolls, chocolate zucchini, pumpkin bread, banana bread, tea cakes and more.
"We are always looking for new vendors or people that do crafts and want to sell. So if people are interested in selling at the market they should definitely reach out to us," Benson said.
Other upcoming events that will happen during the Fall Market include the Union County Master Gardeners Annual Bulb Sale on October 17. All bulbs sold are specific to South Arkansas' planting zone. That same weekend, LifeShare Blood Center will be on site for their mobile blood drive. They will have a bus parked by the pavilion for blood donors.
All in attendance are expected to follow guidelines in adherence with the COVID-19 pandemic, like wearing a mask and social distancing.
"I want to remind people to shop local. These farmers work all year long. They are in the dirt every day, growing this stuff; loving and caring for it everyday," Devin Cole said. "We want to support and grow our community and this (Farmers Market) is a major way to do that."
Sponsor Content
Comments