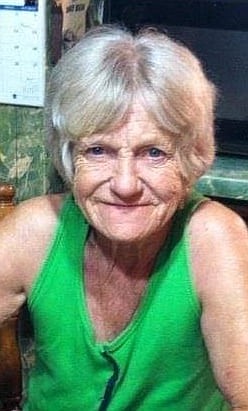 Joyce McKnight Thomas
Joyce McKnight Thomas, 76, of Smackover, AR passed away Sunday, November 22, 2020 doing what she loved best, surrounded by family at the camp. She was born June 16, 1944 to Clifford and Pearl Bryant McKnight. She was a beloved wife, mother, grandmother, sister, and friend.
She was preceded in death by her parents, Clifford and Pearl McKnight, and several brothers and sisters.
Joyce is survived by her husband, Jacky Thomas of Smackover, AR; a sister, Jeanette Neely of El Dorado, AR; a brother, Tim McKnight of Smackover, AR; two daughters, Angie McCall and her husband Scott McCall of El Dorado, AR, Karen Womack and fiancé Otis Dison of Smackover, AR; a son, Bo Thomas and wife Michelle Thomas of Mt. Holly, AR; six granddaughters, Chynna Riddell, Alexis Womack, Abigail Jackson, Lacey Garner, Tabitha Kemp, Samantha Davis; seven great grandchildren, Alyssa McVay, Harley Riddell, Travis Riddell, Peyton Davis, Makenzie Jackson, John-Carter Jackson, Lawson Garner, and her beloved fur baby, Stud.
Funeral service will be held at 11:00 am Wednesday, November 25, 2020 in Young's Chapel with Rev. Anthony Briggs officiating. Burial will follow at Smackover Cemetery under the direction of Young's Funeral Directors.
Condolences may be made online at www.youngsfuneralhome.com
Sponsor Content
Comments